The photos, the memories, the favourite place for hang out, the movies,the gifts etc…..there are so many different ways we can be painfully reminded of a relationship that ended. Breaking-up with a person is very difficult to handle especially when they are together for a long period of time. It's completely natural to feel hurt, depressed, loneliness and sadness. It's not easy to move on atleast for a couple of weeks or for a couple of months but you have to distract your thoughts from your past relation and try to do things which you like, which will make you happy.
SOME METHODS THROUGH WHICH YOU CAN OVERCOME DEPRESSION:-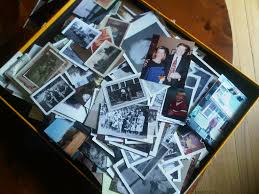 1]   THROW THE THINGS AWAY:-
If you have any sort of things which are given by him like clothes, shoes any sort of soft toys or your photos which you have with him. If you have photos in your phone, delete it but if you have them in your room framed or anything like such burn them, you will be relaxed a little. If you keep any sort of things which are given by him then the memories keep coming and its hard to forget so in this way you will be happy.
2] DON'T RETHINK YOUR DECISION:-
If you are the one who did the break-up and then you keep thinking about it then you will be more depressed and you will start feeling guilty more. Think about the reason why you broke -up and if it is valid then move ahead. If you carry your relationship more further giving him/her a second chance nothing changes at times. It is hard to change for someone at times because you started loving him/her because the way he/she is, then you can't expect them to change. If you think of carrying your relationship with that person and later in the future you guys will break-up then you both will be more hurt .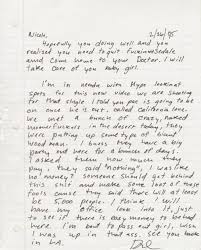 3]     WRITE A LETTER:-
Writing down your feelings can help you to sort them out. It can help more if you use positive "I messages" instead of negative ones. If you don't write, talk about your feelings with someone close or a therapist. Don't justify them, just talk about them, get them out, and listen to what you say.
4]  DEAL WITH THE HATE PHASE:-
You may realize that the breakup was inevitable. You may even feel a lot of anger towards yourself, but let go of that feeling fast! It's a waste of time and energy to rip yourself apart over something you no longer have the power to change. Although it may feel good to replace your feelings of love towards your ex with hate, this can still lead to complications and mixed emotions of love and hate which are never a good thing.
5] TALK TO YOUR FRIENDS:-
It is good to talk to your friends about what you feel and what you are going through. Don't be afraid to share they are your friends and they want only good for you. They will support you and also try to cheer you up. You will be light headed after you have told them what you feel like. Don't worry they won't laugh at you and at times they even might say DUDE THAT GIRL/GUY IS NOT WORTHY OF YOU…..
6]REMOVE MEMORY TRIGGERS:-
There are all kinds of things that remind you of your ex––a song, a smell, a sound, a place. Once the grieving period has had some time to process, don't dwell on painful feelings or memories. It can work wonders to clear your space of all these triggers. If you have a keepsake, such as a watch or piece of jewelry that was given to you by your ex, and it's a reminder of the good aspects of your relationship, there's nothing wrong with keeping such a thing, but for the time being, try putting it away for later, when you've given yourself some time and space.
7]LET GO OF THE NEGATIVE :-
Understand that there is no benefit in holding on to heartache, regret, and hatred toward another person. Realize that although it is over, your relationship with that person was unique and special in a lot of ways. You can congratulate yourself for being brave enough to take a risk and fall in LOVE, and encourage your heart that even though love didn't work out this time, there will be a next time.
SO GUYS THESE ARE A FEW WAYS THROUGH WHICH YOU CAN OVERCOME YOUR DEPRESSION AFTER BREAK-UP.