Many of us wish  that we were a bit taller to be able to pull off different fashion looks.But in the maddening world of fashion which is much like an illusion it ain't difficult to do so.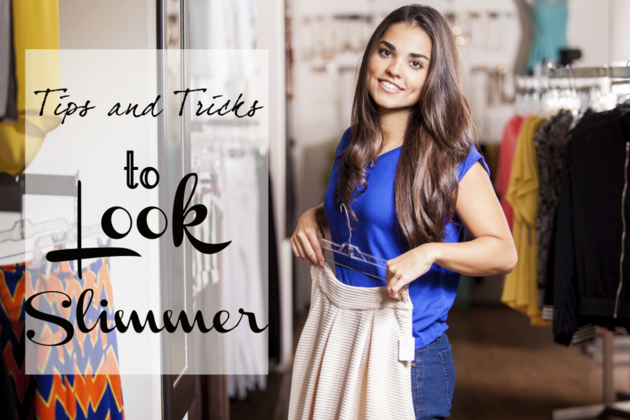 Let us take a look at some style tips that can help to heighten our stature:
1. Embrace short dresses
This is the best part of being short. You can wear a really short dress and get away with it! Keep the length of your dresses or skirts above the knees, making your legs look longer. Avoid body hugging pencil skirts that run up to your calves. You might end up looking like a principal.
2. Go for flared jeans.
Flared jeans go well on the dainty figure, as the hem just ends on top of the shoes giving an overall tall appearance. These kind of denims look good on tall women but are equally helpful for short-legged ones. A little volume at the end completes the whole tall look image.
3. Wear high waist the right way.
To elongate your lower body, or at least give an illusion of the same, all you have to do is get yourself high waist jeans,skirts, pants or shorts. They are really helpful for the 'long torso, short legs' body type.
4. A strict no-no to capris or 'cigarette pants'.
Capris have come up a big time in the fashion world, if not much for style then definitely for their comfort. But the problem is: short legs sporting capris can make them look disproportionate, as the capris end unevenly at calves. So why not opt for shorts instead, which will give you a taller look?
5. Go for deep V-neck plunge line.
The idea is to give an illusion of height. So always opt for a V-neck plunge line for your tops, which will elongate your upper body visually. Avoid wearing round-neck tops or dresses that will make you look more petite.
6. Flowing floor-length maxis or gowns work.
Either keep it short or full length while choosing a dress for yourself. The trick is to not highlight uneven points in your outfit, which eventually will make you look short. Opt for empire waist and ankle-length maxis to make your seem longer. Team up with gladiator flats to complete your look.
7. Bring in the monochrome.
Uniformity in colour and tone camouflages height issues. Monochromatic colour schemes for your attire blend well and give a vertical image to the onlooker. Black is the common monochrome choice but nowadays you can choose any colour – be it blue, green, red, brown or grey; just keep it uniform.
8. Choose the right tops EVERY TIME!
Whenever you choose a top for yourself, spend an extra minute over getting a right one. Avoid wearing a long top or jacket, as it will hide your legs and make you look short. Look for corsets and short tops which end just around the waist exposing your lower body.
9. Wearing well fitted clothes is a must
Well fitted clothes are a must. You got to flatter your figure with tighter clothes. Baggy dresses and pants were a trend once but they hide your vital statistics making you look plump. So wear it right, wear it tight!
10. Choosing the right heels.
This is the safest bet to place when you want to look tall. Choose a right heel for yourself. Look for point edged or low cut vamp shoes. They have worked well for everyone and will surely do for you.
11. Finally keep your chin up and do not slouch.
Nothing works better than a good attitude, which includes the right body posture. Always keep your chin up and look straight. Avoid slouching. It not only makes you look short but also lowers your confidence.
Believe in yourself and be confident.You are sure to look sizzling hot and just fabulous!
-MISBAAH MANSURI