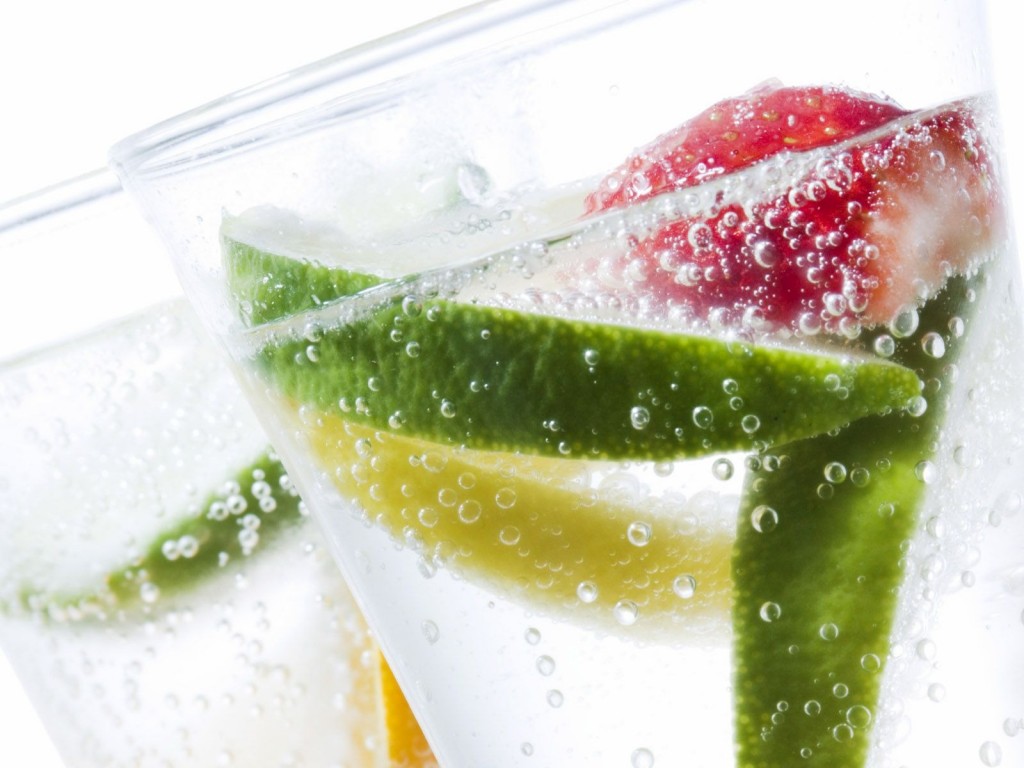 If you drink 7-8 glasses of water each day, you might want to know some ways to improve the taste of clear water. The great news is that there are a few fruits and vegetables that you can add to your water to make it more delicious. We all know that we need to drink water daily to stay healthy, but sometimes it can be difficult to drink all 8 glasses a day. Drinking water keeps your skin cleansed and hydrated and helps fight acne. Take a look at the list of 9 best fruits and vegetables you can add to your water and make sure you drink enough water each day.
1. Grapefruit
Have you ever added grapefruit to your water? Not all of us know that grapefruit makes clear water much more delicious. If you are trying to lose weight, try adding grapefruit to your water since it's low in calories and high in acidity. This means, you'll get the acidic taste of grapefruit without worrying about calories. Plus, grapefruit is rich in vitamin A, C, and is packed with antioxidants.
2. Grapes
Grapes are rich in health-protecting antioxidants. Freeze grapes in ice cubes and only then add them to your water. This way, their taste will be more prominent and you will enjoy a fruity grape drink with fewer calories.
3. Lemons
One of the most popular fruits to add to water is lemons. Lemons are low in calories and drinking lemon water can even help you drop a few pounds. Add a few slices of lemon to your water and enjoy the refreshing feel of lemonade without all the sugar and calories. Moreover, drinking lemon water will help you strengthen your immune system.
4. Strawberries
Strawberries will sweeten your water and keep you feeling refreshed in no time. If you love using strawberries in your desserts, smoothies, fruit salads and yogurt, you will definitely like them in your water. Strawberries are super healthy. They help prevent heart disease, diabetes, constipation, hair loss, improve your memory and can even help combat cancer. Since strawberries are rich in antioxidants and Vitamin C, they also help slow down aging process and keep your skin wrinkle-free for much longer.
5. Raspberries
Raspberries are rich in fiber, antioxidants and vitamins with numerous health benefits. These berries help lower your cholesterol and prevent heart disease. The great news is that you can use frozen berries if you don't have fresh ones. Add some raspberries to your water and enjoy a healthy drink any time of the day.
6. Cucumber
Cucumbers are high in water and they contain the B vitamins as well as anti-cancer components. Perhaps you've never thought of adding any vegetable to clear water, but there are a few great vegetables that can improve the taste of your water and cucumber is one of them. Add a few slices and you will have a refreshing drink in a jiff. Just try to cut the slices as thin as possible.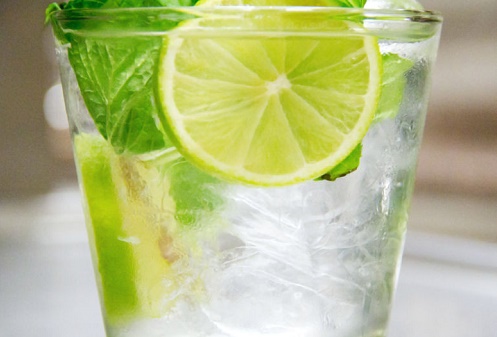 7. Lime
Although lime is not as popular to add to water as lemon is, it can also add delightful flavor to your water. It will give you citrus taste and you can even mix lime with lemon to get a refreshing lime-lemon taste. Add a few slices or simply squeeze some lime juice into water. Easy, healthy and tasty!
8. Mint
Well, mint is actually a herb, but you can add it to water. Add some fresh, fragrant, mint leaves to your water and enjoy a refreshing taste. Put it in the fridge for a while, and you will have a fantastic, low-calorie, summer drink.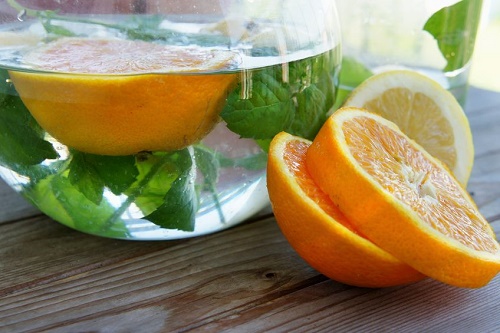 9. Oranges
Oranges brighten up your water and make it more delicious. In fact, orange is similar to grapefruit but it has a sweeter taste. If you are a big fan of orange juice but you are trying to lose weight, adding a few slices of orange to water and you will have a similar feeling of drinking orange juice. Oranges are an excellent source of Vitamin C and they can help boost the immune system.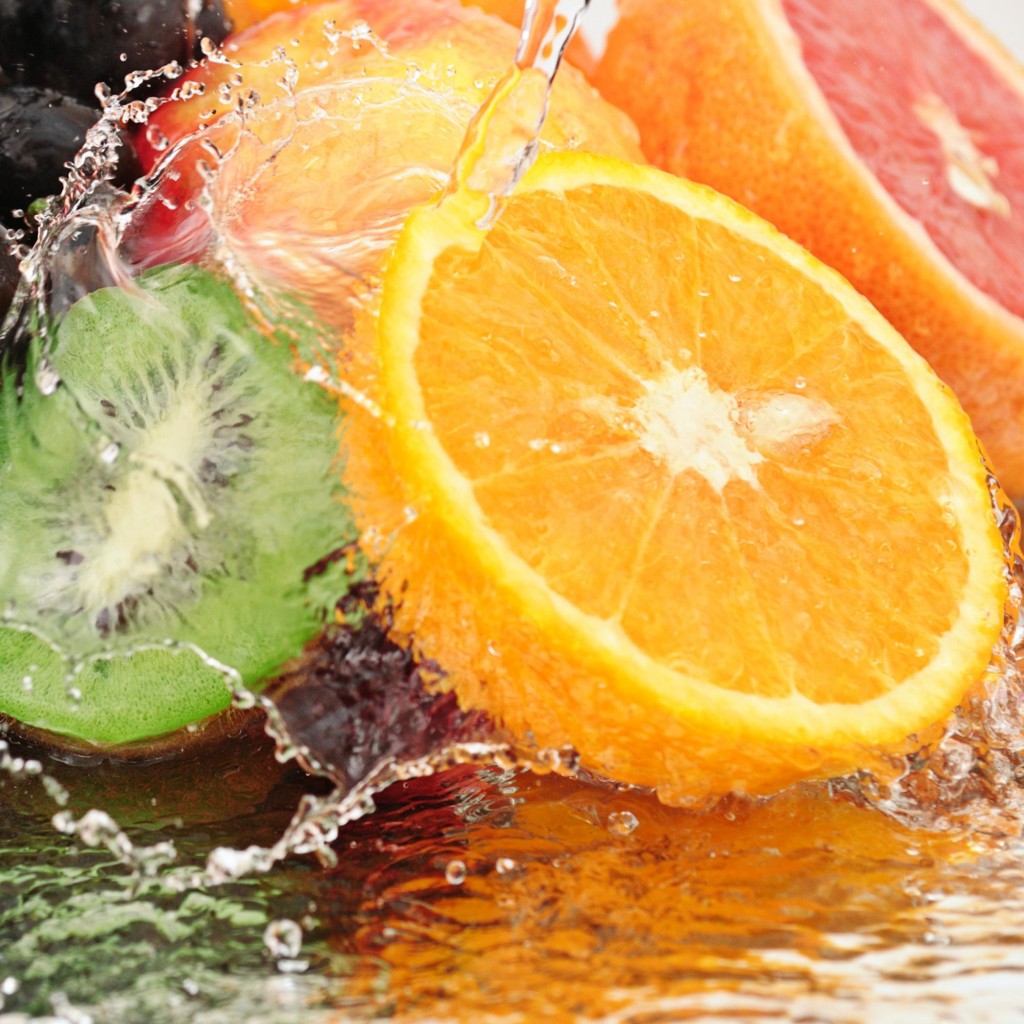 Many of us don't drink enough water throughout the day and adding more clean water is vital to our health. But you can have a different flavor each day if you add some fruit or vegetable to your water. What fruit, vegetable or herb do you like to add to your water?
– Manal Mehboob