Entrepreneurial Interview with Manish Grover, Founder, ShaadiMagic.com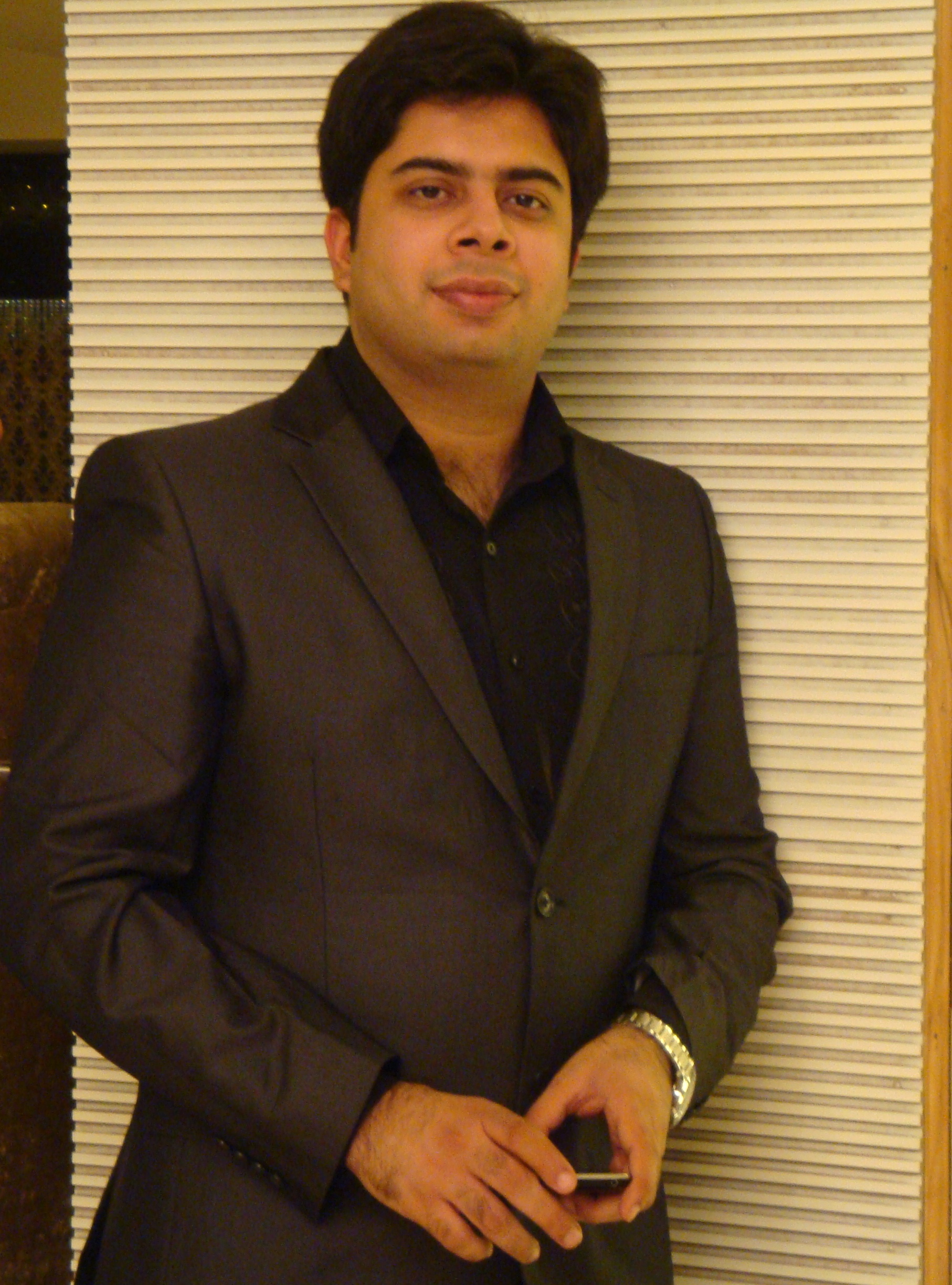 Tell us something about yourself

I am the founder of ShaadiMagic.com, one of its kind wedding planning portal which aims to be a one stop shop for all wedding planning needs. Prior to founding ShaadiMagic.com, I had experience in entrepreneurship, marketing and consulting projects for startups as well as with top management firm wherein I handled projects worth over $ 4 billion. I have completed my MBA in Marketing and Engineering in Electronics & Communication. I am also a Startup Leadership Program Fellow
 Tell us something about your business
Shaadimagic.com is a portal which aims to be a complete one-stop shop for all wedding planning needs
•           Online Wedding Planning magazine
•           Search Engine for the rated and reviewed vendors and agencies
•           Bridges the gap between buyers and sellers
We seek to provide everything that to-be weds might want to know about wedding planning, we provide them all the info they may ever need: vendors reviews, ratings, contacts; ideas and suggestions; tools etc to make their wedding planning a much more organized process
There is no one stop shop and Wedding planning being such an elaborate task, it becomes very difficult without a guiding hand. ShaadiMagic provides a step by step guide on how to plan and manage a wedding. Helping to be brides, grooms and their family from woes of wedding planning by providing all the information such as trends, planning tools, online shopping facility, nearby rated and reviewed vendors, experts and personalized wedding website option at same place.
  What is your philosophy towards work?
My philosophy is "Don't stop when you are tired. Stop when you've done."
 Whom do you admire as your role model? And why?
My role model is Rahul Dravid, as he showcased how an ordinary man with his sheer hard work and passion can succeed and fulfill his dreams.
  "Management is core to every individual, organization & society." Give your views on it.
Yes, management is core everywhere as knowingly or unknowingly to complete any task people try to use the available resources to maximize the output in most efficient manner.
 Name 3 qualities of prime importance that a businessman should possess.
1.      Foresight: A businessman should always keep an eye on its past mistakes to make his/her future bright
2.      Ethical Standard: Ethics make sure a business runs for a long time
3.      Adaptability to Change: In this immense competitive world, change is the only constant.
  According to you, what are the challenges for Entrepreneurship today?
Some of the major challenges entrepreneurs' faces in India are:
    Ease of funds
   Failed entrepreneurs, faces difficulty in finding job
    Society burden of marriage
Can Entrepreneurship be taught in B-Schools/Management Institutes/Colleges?
Yes, a formal education can help a lot in shaping future entrepreneurs though the curriculum needs to be modified to make it successful.
 Is the Name of the Institute from where a student pursues his/her Graduation/Post Graduation or other courses important while setting up your business?
No, to start and be successful in business doesn't even require formal education. It just requires common sense which is not so common. Having said that if your business requires funding from VC, angel investors etc, they do consider team as one of the most important aspect and education from good institute do help.
  Do you think today's economy is conducive for a new venture to start upon?
The economy is getting better day by day for start-ups though to promote entrepreneurship India should start few programs similar to Chile & Canada
"Earning more & more is the motive behind any business." Is it justifiable?
Yes, till the time it's not the only motive of the business. The succeed in the long run prime motive should be solving customer's problem and serving them in the best possible manner after all "Customer is King"
Share with us the most enjoyable moment you had experienced on work.
The "Thank You" mail from one of the first employee was the most enjoyable moment till date.
You guys are doing a wonderful job in helping students and keeping them informed with tips, advices and experiences.
COMPANY PROFILE
History-ShaadiMagic.com was launched in April 2011
Vision/Mission- To be one stop shop for all wedding planning needs
Products & Service- Wedding Planning Magazine & Rated and reviewed wedding vendors search engine
Marketing Strategy- Online marketing consists of SEO, SMO etc
Existing Market Presence- One of its kind wedding planning portal in India
Future Plans- To reach to more to-be weds all across India and help them to create magic at their wedding so that they can proudly say "It's My Shaadi My Way"
The following two tabs change content below.
I am Karan Mange, Assistant Manager- Social Media Initiatives at BMS.co.in currently studying TYBMS I am fun loving, extrovert, loves too much of talking, interacting with new people, exploring new places and many more. I go mad about music, especially sufi and classical. Interested in photography, graphic designing, media and music. want to explore world and see myself in the top management of a MNC.