You cannot underestimate the importance of trendy bag which can make or break the style element in your look.The right bag can be the perfect finishing touch for an outfit, while the wrong one can ruin the whole ensemble. Whether you have only a few handbags or you have a large collection, you'll want to remember these do's and don'ts each time you're deciding which one to carry. Here are certain rules you should keep in mind to avoid a fiasco and use your handbag to make a bespoke statement:-
Tote Bag Rules:
Do: take advantage of the utilitarian design of tote bags and shoppers and use one when you're wearing casual clothing, like jeans and a sweater.
Do: choose a tote bag that can be taken to the office by selecting one in a neutral color, possibly out of leather, so it won't take away from your professional look.
Don't: use a tote bag when you're wearing an evening gown, even if it's a designer handbag.
Shoulder Bag Rules:
Do: let your shoulder bag be a pop of color when you're wearing a neutral outfit. Try one in red, hot pink, or electric blue
Do: adjust the strap so your shoulder bag doesn't hang any lower than your hips.
Don't: wear your formal attire with a shoulder bag unless it has a very delicate strap, like a chain; otherwise, the shoulder strap will interfere with the beauty of your evening wear.
Satchel Rules:
Do: look for satchels with fun details like leather trim or fancy buckles on the exterior pockets.
Do: choose brightly colored satchels in the spring and summer.
Don't: leave the detachable shoulder strap attached — if your satchel comes with one — when you plan to use the short handles; store it in a drawer for days when you want to change the look.
Evening Bag and Clutch Rules: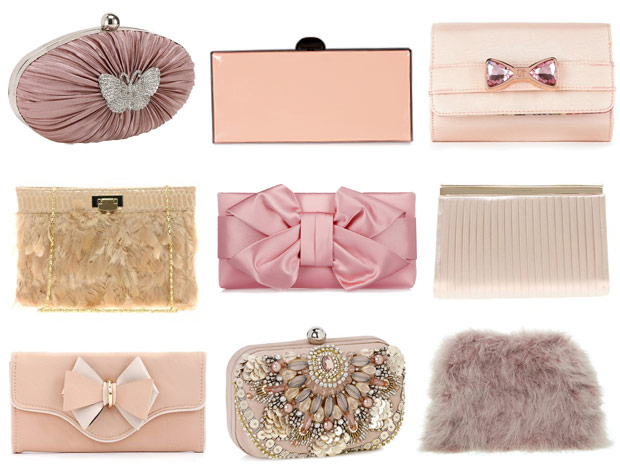 Do: get dressed to the nines and take advantage of the style of evening bags.
Do: let a fun evening bag, clutch bag, or wrist let take center stage when you're wearing a little black dress. Look for rhinestones, animal print, or sequins.
Don't: try to cram too much into your evening bag. Only bring along the essentials: cell phone, mints, a credit card, lipstick, and cash.
 -MISBAAH MANSURI