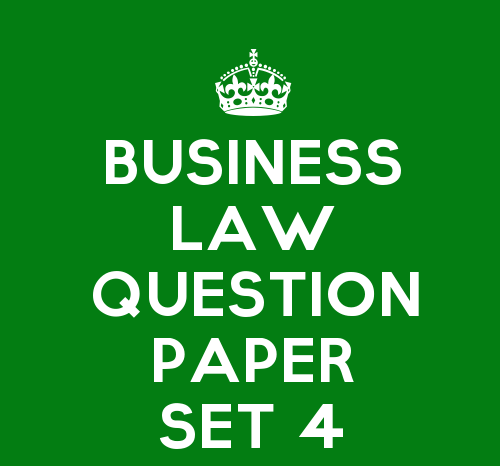 Business Law is a rule that regulates and manages the business transactions. Business Law is important part of Indian law. Business Law has close relation with the economy. Business Law has specific rules and regulations which has direct relationship with trade, industry and commerce. Insurance Act, Tax Act, Sale of Goods Act, Agency Act are the examples of Business Law.
Here we present Business Law Practice Question Paper Set 4:
Q.1) Define prospectus and explain its types. – 8 marks
Q.2) Explain types of partners and their rights and duties. – 7 marks
Q.3) Define unpaid seller and give his rights. – 8 marks
Q.4) Explain provisions relating to dishonor of cheque. – 7 marks
Q.5) Explain various modes of discharge of contract. – 8 marks
Q.6) Explain modes of termination of contract of agency. – 7 marks
Q.7) Explain any 2 of the following: 15 marks
a) Explain right and duties of mortgagee.
b) Explain fire, marine, life insurance
c) Explain contract of guarantee.
d) Explain excise and customs duty.