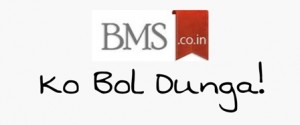 BMS has a very special complaint from Sneha Chouhan who is doing her BMS from IMCOST, Thane. Sneha feels that if the papers that are set and the correction is going to be so tough why don't have a specified set of answers so that we know how to go about the paper.
Every college faculty has a different set of publishing house, whose books they ask us to refer. Similarly our coaching classes give us a completely different set of material to study and it gets thoroughly confusing for students to know which book to refer.
For a student appearing for their university exams the major concern is scoring marks by writing answers that cover all points which shall be present in the answer book provided to the examiner. With multiple million sources of reference, even if we understand the concept well we don't know which points will fetch us marks and eventually we end up scoring fewer marks in our exams, than the amount of efforts we have put up.
This complaint has not just come in from Sneha, but from many other BMS students who feel clueless as to which sources to refer for the examination purpose. A solution to this as per Sneha would be one textbook authorized by the university which can be referred by all students. It eases up the confusion and ensures a uniform syllabus for all.
Comment and let us know your solutions and arguments to this so that we can go ahead accordingly, and if you agree dont forget to pass it on and secure support to your opinion!