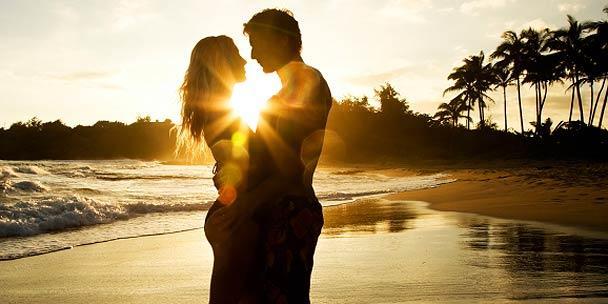 Love is something that can happen to anyone at any point of time, on which a person does not have his control. It is different at all times, kiddish love in school, teen love and adult love. But the bottom line is first love or relationship is the best and the most fascinating thing in a person's life, a time when everything seems beautiful, you can't help but just smile and blush for every silly thing, the pampering you receive and there someone whom you can call as your own. It is kind of a proud feeling to have someone in your life for the very first time. But sometimes first loves are heart breaking; there will be very few cases where a person must have spent his/her entire life with the same person they loved at first. Nowadays such situations are very rare, still even if it's not your first relationship, every relation is special in itself and one must know how to handle it effectively to maintain it lifelong.
Here are few things every person should know to maintain their love
Select a right person
In order to have a good long term relationship, it's very important to select or chose a kind of person you could be comfortable with. Do not choose a person just because he/she managed to impress you in every way, see for a person with whom you can dream your entire life.
First a friend then a lover
Friendship is the base of any kind of relationship, if you can't be a friend you cannot be a good lover, as a friend is the one with whom we are most comfortable, but that does not mean you hit on your friend itself. It simply means before loving each other try and be good friends.
Do not forget yourself
A new relationship is very fascinating, there will be times when you may start forgetting yourself as well as your friends and family. It's not your fault; it's completely natural like a kid does when he gets a new toy. It's very important to maintain your individuality. Do not give the strings of your life in each other's hand, you can support and help one another but not control their feeling or emotions only because they listen to you.
Time for each other
Time is a an important aspect in a relationship, removing some time for each other out of a busy schedule is the best thing you can do for your love. Time is ever more beautiful than giving your girl or guy gifts and flowers.
Give space
In a new relationship, there is always a fear to getting ditched, as this is the very first feeling and we aren't much aware of it. Do not keep spying or irritating them with your constant phone calls and messages, there has to be some kind of space, so that the relationship does not come out of force but due to sheer love.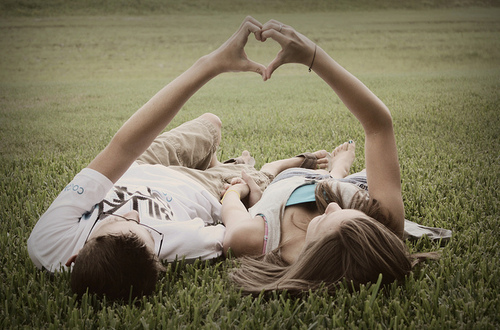 Let it be slow and smooth
If you want your first relationship to last forever, then play it smooth. Do not expect things way too fast, leave it on time. Also do not get into a sexual relationship when it's new.
Appreciate
It is very important to appreciate each other efforts and feelings. Do not fake it let it be genuine, if you feel that the person's efforts has made you feel special, do not hesitate to appreciate them and express your true feelings in return. Also respect each other's decisions and individuality.
Do things together
The best way to come together and know more about each other is to experience new things together; it could be an outing, party, some hobby classes or even going out on a date once a while.  
Open to good conversation than argue
Avoid piling up things within yourself, open up to things that are confusing you or you don't like, speak out for the wrong without any fear. Maintain healthy conversation rather than arguments. Fights do happen, but one must know to resolve their own issues.
Listen and then react
In a relationship it is essential to be a good listener, and not give a deaf ear to each other's talks. Do not react instantly, listen, understand and then come to a conclusion.
Understand
Understanding each other's problems and situations is very important to maintain long term relation. The moment you start understanding, your love will grow.
Money
Do not give much importance to money. Money is important but is not bigger than your love and relation, so avoid weighing things on the basis of money.
Accept changes
By human nature, it's hard for us to accept change, we do not like things to change and want it to be the same throughout our life, but in a relationship, and there may be times where you may have to accept changes for smooth running. It may be hard, but eventually you may get the hook of it. But that does not mean you accept any kind of change, it should be if you're willing to accept it and not by force.