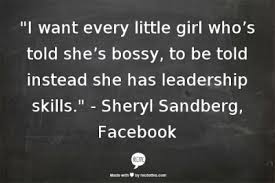 Sheryl kara sandberg , some may wonder who she is but others actually most of us know who she is .Sheryl Kara Sandberg the chief operating officer of Facebook . well , for all who had no clue about who she is , maybe when we spoke about the fact that she is the chief operating officer would have given us a pretty clear idea .  Born to a Jewish family , she is the oldest amongst her three siblings . Sheryl's  father  is an ophthalmologist, and her mother holds a PhD and worked as a French teacher before concentrating on raising her children. Her grandmother grew up in a poor Jewish American family in a crowded apartment in New York City, finished high school in spite of being pulled out during The Great Depression, then went on to community college and graduated from U.C. Berkeley and later saved her family business from financial ruin . Sheryl did her masters in business administration in Harvard .Well not everyone really gets to be admitted into Harvard but what Sheryl did was she used this great opportunity and she earned her MBA with highest distinction .Sheryl's brother and sister also studied in Harvard and now they are living pretty successful lives .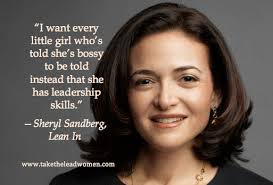 >>The Career track
After graduating from business school in the spring of 1995, Sandberg worked as a management Consultant for Mckinsey  &Company  for approximately one year (1995-1996). From 1996 to 2001, Sandberg served as Chief of Staff to then United States Secretary of the Treasury Larry Summers  under President Bill Clinton where she helped lead the Treasury's work on forgiving debt in the developing world during the Asian Financial Crisis She joined Google Inc. in 2001, serving as its Vice President of Global Online Sales and Operations from November 2001 to march 2008 .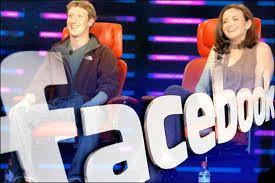 >>It's the meet with Mr.Zuckerberg
In late 2007, Mark Zuckerberg co-founder and chief executive of Facebook, met Sandberg at a Christmas party held by Dan Rosensweig ; at the time, she was considering becoming a senior executive for The Washington Post Company Zuckerberg had no formal search for a COO, but thought of Sandberg as "a perfect fit" for this role.They spent more time together in January 2008 at the World Economic Forum  in Davos, Switzerland, and in March 2008, Facebook announced hiring Sheryl Sandberg away from Google.
After joining the company, Sandberg quickly began trying to figure out how to make Facebook profitable. Before she joined, the company was "primarily interested in building a really cool site; profits, they assumed, would follow." By late spring, Facebook's leadership had agreed to rely on advertising, "with the ads discreetly presented"; by 2010, Facebook became profitable.
Sandberg got married when she was 24 years old . However, a year later she got divorced and then she went on and got married to David Sandberg he is the current CEO of Survey monkey . Sandberg now has two children .
>>Lean in & Women Empowerment
Sandberg's book inspired the Lean In movement, which aims to help women achieve their professional and personal goals by "leaning into their ambitions". The movement provides support in three key ways: community, education and circles. The community focuses on exchanging information and ideas through stories to encourage other women to lean in. The education section is a collection of free lectures to help individuals develop their skills and learn new ones. Lastly the circle's component focuses on small groups that provide a safe online space for collaboration and support .
Hence it is no surprise a women of this caliber  being an esteemed member in the top management in one of the worlds reputed social media -FACEBOOK .I believe it it time to change the  famous phrase to behind every successful Enterprise there is indeed the possibility of a Successful Woman.
– Khyati Kotiyan