Abraham Benjamin de Villiers is a South African cricketer, who captains South Africa One Day International. He is also a vital part of Royal Challengers Bangalore of the Indian Premiere League.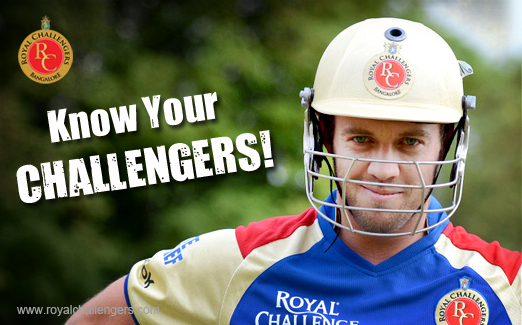 In his early years, de Villiers used to carry water in the backyard while his brothers played cricket, after a long day, he would finally get a chance to play.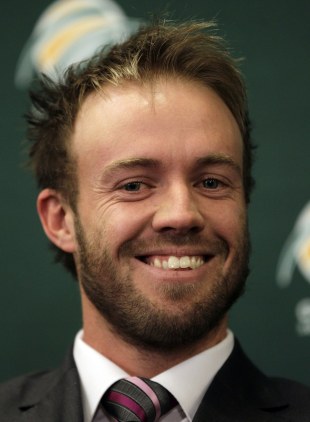 Ab de Villiers was not a cricket person right from beginning. His first liking was towards tennis and after that he got interested in group games like cricket and rugby.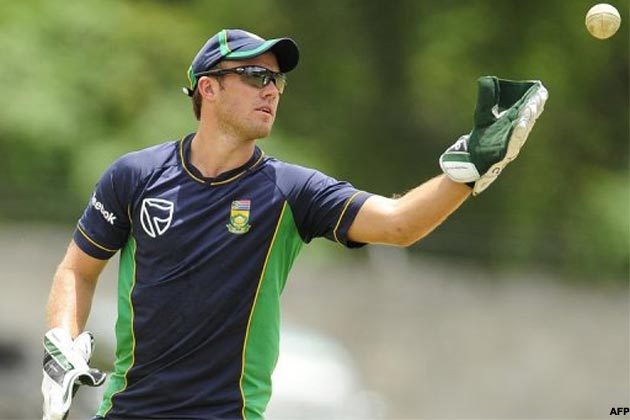 De Villiers became the second youngest and fastest South African after Graeme Pollock to reach 100 test runs.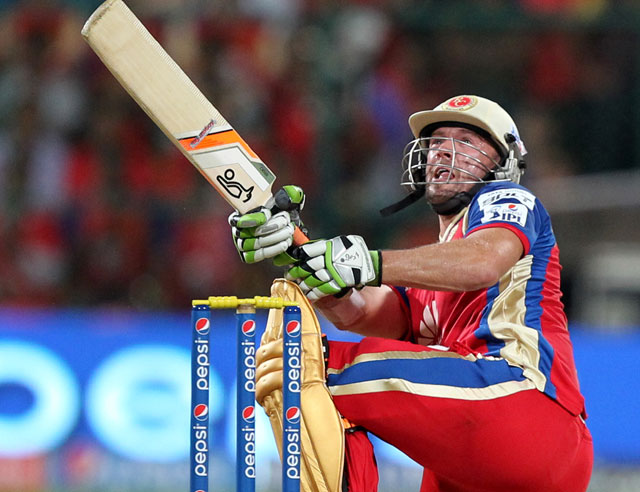 He made his test debut at the age of 20 on 16 December 2004 against England at Port Elizabeth.
Ab de Villiers holds 6 South Africa swimming medals and has also been the Captain of South Africa junior Rugby team.
Apart from sports, he has a certain interest in music too. Along with his friend Apmie du Preez he has also released a song "Show them who you are" which became really popular and was sung as an anthem when South Africa triumphed Australia in 2009.
He carries around his guitar on his tours and also does song writing and composing.
De Villiers is also involved in social work with the Make a Difference Foundation that helps the under privileged children and is also a partner in his brother's fast food business.
Ab de Villiers broke three records in one single day.
Fastest fifty in an ODI in just 16 balls in a match vs West Indies on 18 January 2015.
Fastest century in an ODI in 31 balls in a match vs West Indies on 18 January 2015.
He equalled the record of maximum sixes in an innings in ODI on 18 January 2015 in Johannesburg along Rohit Sharma.
Ab de Villiers is truly a dynamic personality who has achieved so much over the years and is an inspiration to so many people out there.
https://www.youtube.com/watch?v=G-RSj4RXy2Y