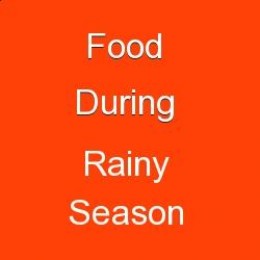 Lovely rains and delicious food come together. Here I am back again to provide you the 7 foods you are suppose to avoid in this rains to stay fit for the coming festival seasons. I know its irony for someone like me to stay off from the street food and someone like you who would be a sea food fan to read this ahead. But HEALTH IS WEALTH! So follow them and save yourself from those bacteria's and other scientific terms which will harm you, though we don't understand them.
1.SAMOSAS/ PAKORAS/ VADA PAV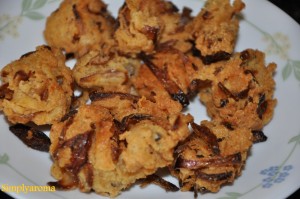 Yes! You read it right. You have to avoid those deep fried food, because they do no good to you in this season. High humidity is recorded in rainy season which makes working of digestive system difficult. I don't know how the digestive system is connected to humidity but is how it is. So before picking up on that stuff please don't forget the extra time you need to spend in restrooms. 😉
2. SEA FOOD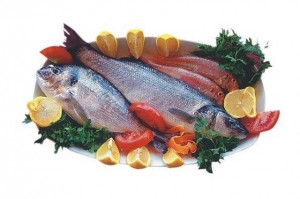 We in school days were taught that rainy season is the breeding season for fishes. So let's recollect those days and apply it here. Sea food is not advisable in monsoon as the fishes breed. So no matter how hardcore sea food lover you are , avoid it for next three months. If it's essential to have fish, choose fresh fish.
3. Roadside Juices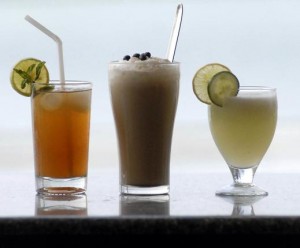 We know how flies love stagnant water and you will find that all around yourself in this season. The juice vendor and his pre-cut fruits are no exception. So all those flies which go and sit on the garbage bins or breed the stagnant water in the pot holes are the same which go and sit on your precut fruits. So you now can imagine how unhygienic those healthy juices are for you in this season. A better option is to make one for yourself and enjoy it sipping sitting on your window.
4. Indo-Chinese
We all love those schezwan noodles and spicy Chinese food available on the road side. Especially the Indian version of Chinese Bhel. But BEWARE! This season is worst of all to consume Chinese food. The high amount of spices and special ingredients like ajinomoto which are used excessively in this foods hampers our system. Plus, the oil and the water that are used are again infected by flies and other bacteria's. So save yourself from them.
5. Carbonated Drinks
Yes, you never thought that your favorite aerated drink could harm you, but yes it does. I am sorry to break your myth. You never thought that but they harm you more than you ever could think of. So now you are wondering how that is possible. Here is your answer. Carbonated drinks reduce mineral levels in our body (which are always deficit in each one of us) also reduce enzyme levels which lead to indigestion. So it's better to avoid them in monsoon where digestion is anyways weak. It's advisable to consume water as much as you can because we do not perspire during monsoon which prevents our body from releasing heat.
6. Chaat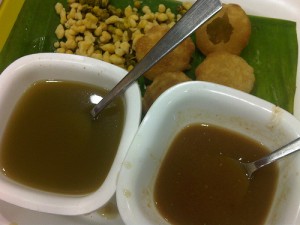 We all love gol gappas, sev puri , dahi puri and the big list of mouth watering chats. But again e need to stay away from them because they are made of contaminated water which could lead to infections. Monsoon is known for its water borne disease so diseases like jaundice and malaria could get in contact with you. The chutney used in the making of chats is made up of same water. If you can't resist then you can make them at your place and enjoy the delicacy.
7. Raw Deal:
The rise in humidity and the prevalence of various germs and bacteria in the air, monsoon is the time to avoid raw vegetables and fruits. Eating raw or semi-cooked food could result in ailments such as typhoid and jaundice.
8. Leafy Vegetable
I know green leafy vegetable are must have in our diet. Our family doctor always said that to our mom's but let me complete this. You might trust me. The dampness, mud and dirt present in the leaves make it susceptible to many germs, leading to many stomach infections. So, now you can trust me. If it's must have for someone, than wash it thoroughly and put it in hot water for some time to kill the bacteria's and germs.
Apart from all this, please make sure you drink water which is not stored for long time and which is boiled.
Washing your hands before consuming food is must.
Make sure you don't wear wet clothes and change them as soon as possible
So follow all this little tips and have loads of masala chai and soups with a dash of ginger to keep your self at bay from the germs and bacteria's. Be ready for more rains to arrive.
Eat Healthy Stay Healthy
BY,
FRENY SACHDE