In the fashion world, there are many fashion Trends which goes in and out of trend. But there are some which stay classic and never goes out of trend. For years now these styles have created its own existence and has been ever green styles. I personally think that these styles are must haves for everyone's wardrobe. Really classic and wearable.
Here are the fashion classics :
1. High Waist Jeans :
High Waist Jeans are the jeans which are there in fashion since 70s and will always be in trend. Nowadays rather than wearing a low waist jeans girls are wearing high waist jeans as it defines your figure much better and looks fabulous on any body shape or structure. One can find a good pair of high waist jeans almost in any store. I prefer brands like Mango, Kraus and Levis for such Jeans.
2. Boot Cut Jeans :
My favorite style of jeans. The way there are styled make you look taller than usual and looks elegant on any body type. Wear them with a white tucked in shirt and belt, wear them with high-heeled boots and your look is done. Classy and elegant. One can find a good pair of Boot cut Jeans in Diesel for sure. I have got mine stitched so I could get a perfect fit and perfect length. Find a pair that fits you the best, this is a tricky part of finding boot cut jeans.
3. Maxi Skirt :
Maxi Skirt are ones which have never gone out of fashion even for a day. It has always been there but now there are difference styles for everyone. Maxi skirts can be categorized into A-line skirt and Straight fit . Both look very flattering on any body shape. But remember, avoid wearing straight fit skirts if you are more bulky on your lower body, wear a A-line skirt instead.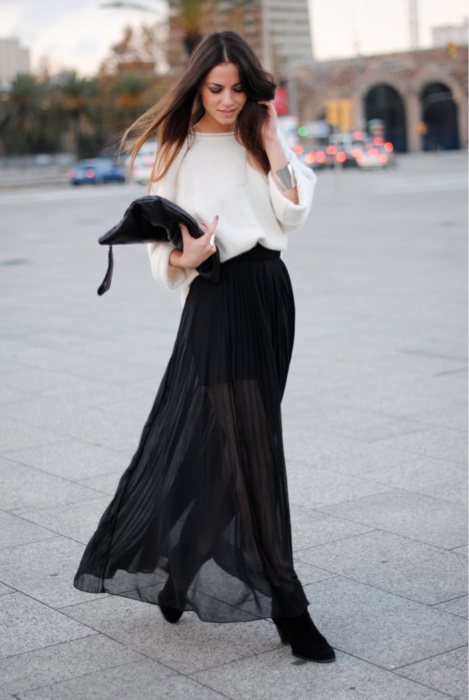 4. LBD ( Little Black Dress ) :
 LBD is a must have again, it is a classic one can never go wrong with this one. Looks flattering on any body type and looks classy. Best for party wear and outings. One even looks slimmer in Black color. So it is a package of elegance in one dress. LBD will never go out of fashion.
5. Pumps :
It is said that a Black pumps are must haves for every girls wardrobe. Yes it is true . I have always loved a pair of good black pumps. It is a classic pair of shoe which goes on everything. It is a basic and look pretty on anyone's feet. If one wants to invest into black pumps go for the brand Christian Louboutin, it will be very expensive but worth every penny. If you want brand which is affordable then Forever 21 sells a good pair of Black pumps.
6. Boots :
If there is any shoe style that I love it is Boots. I personally love and prefer boots over any style of shoes. Boots are another classic basic which is a must have. They look chic on dresses and jeans. A pair of Black boots will go on almost any western outfits. One can buy a good pair of boots online on Jabong and also can find it in ZARA and Forever 21.
7. White Shirt:
White Shirt is a classic it can be worn as a formal or as a casual. It depends upon how one styles it. One can style it in many ways as it is a white color and this color goes on everything. From classy to chic just in few minutes. A must have for anyone.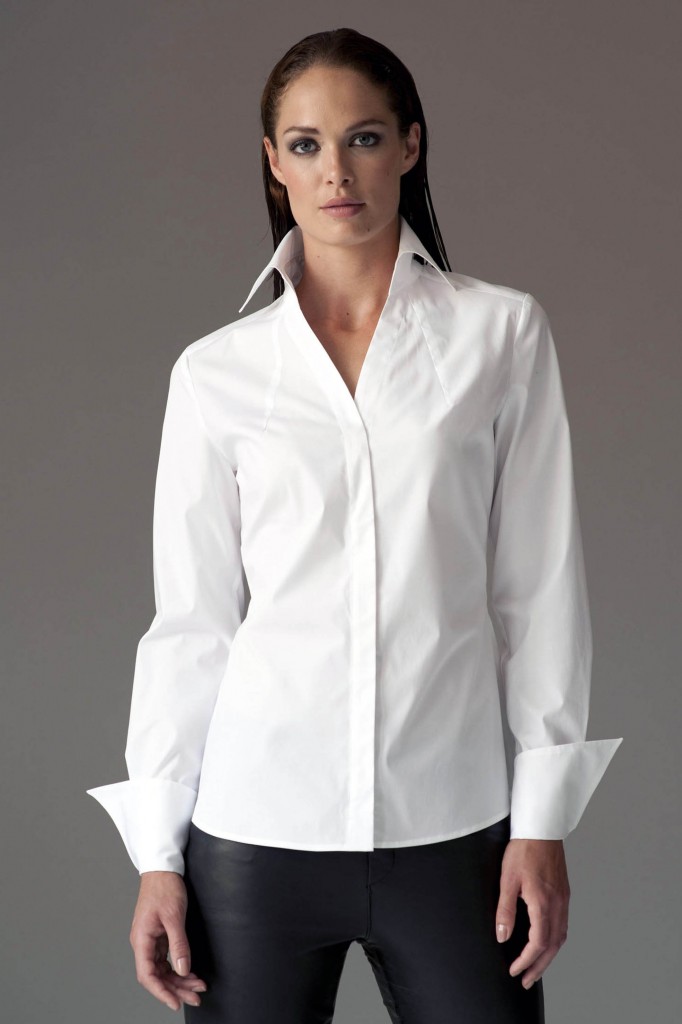 According to me these are some classic fashion items one must own . They are must haves . Fashion of some items will always stay forever . No matter when and where it is you will find people wearing these. 
Having classic items in your wardrobe will give you multiple choice in dressing up and creating a style.
SANIYA P. RANE