NORAD Tracks Santa is an annual Christmas-themed entertainment program. This program has been into existence since 1955. NORAD stands for North American Aerospace Defense Command (NORAD). It is one of those programs that brings mythology to the modern era. Here are a few facts that you surely didn't know about this program
The program began on December 24, 1955, when a Sears department store placed an advertisement in a Colorado Springs newspaper which told children that they could telephone Santa Claus and wrote a number for them to call. However, the telephone number printed was that of Colorado Springs' Continental Air Defense Command (CONAD) Center and calls instead came through to Colorado Springs' Continental Air Defense Command (CONAD) Center. Colonel Harry Shoup, who was on duty that night, told his staff to give all children who called in a "current location" for Santa Claus.
And so this is how it started and since it was North American it became NORAD.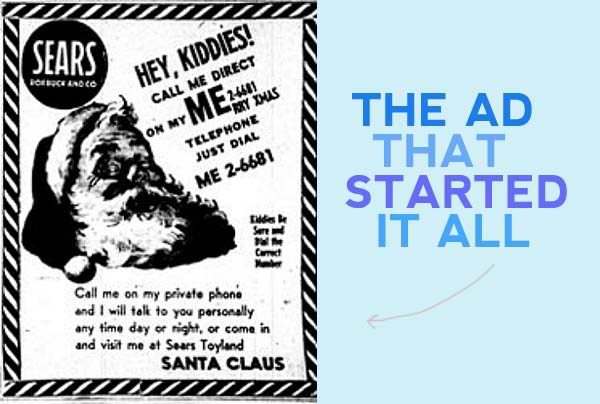 NORAD relies on volunteers to make the program possible. Each volunteer handles about forty telephone calls per hour, and the team typically handles more than 12,000 e-mails and more than 70,000 telephone calls from more than two hundred countries and territories.

Mediums like telephone hotline, newspapers, radio, phonograph records and television are used also now iOS and Android application was introduced, which features updates and an interactive game similar to Angry Birds.


Application Version-

The promo-

It relies on Corporate Sponsorship.
The publicity is done by Northeast Air Defense Sector of the New York Air National Guard, the U.S. Naval Reserve Navy Information Bureau (NIB) 1118 at Fort Carson, Colorado, NASA and NOAA.
According to NORAD, the Santa tracker website receives "nearly nine million unique visitors from more than 200 countries and territories around the world".
The following two tabs change content below.
A first year management student from Mumbai.
Latest posts by Shreya Karania (see all)