Robin McLaurin Williams
Robin McLaurin Williams was an American actor and comedian. He is credited with leading San Francisco's comedy renaissance. After rising to fame as Mork in the sitcom Mork & Mindy , Robin Williams went on to establish a career in both stand-up comedy and feature film acting. He was known for his improvisational skills.
Here are some of the Interesting Facts that you must know about 'Robin Williams':
1. Robin Williams's first film was the 1977 low-budget comedy Can I Do It 'Till I Need Glasses?. His first major performance was as the title character in Popeye (1980), though the film was a commercial flop, the role allowed Robin Williams to showcase the acting skills previously demonstrated in his television work.
Here is the image of Robin Williams in 'Can I Do It 'Till I Need Glasses?':
Here is the image of Robin Williams in Popeye: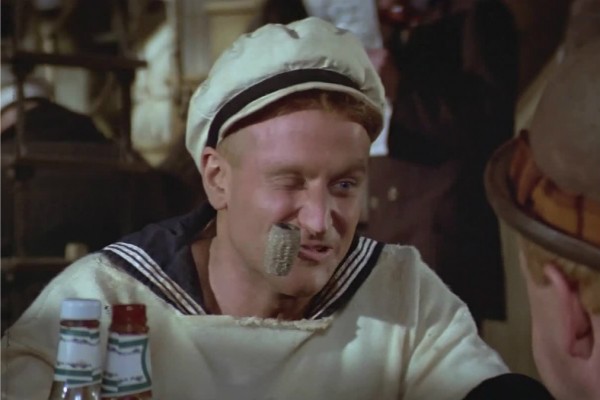 2. Robin Williams married his first wife Valerie Velardi in June 1978, following a live-in relationship with comedian Elayne Boosler. Velardi and Williams son Zachary Pym "Zak" Williams was born in 1983.Williams and Velardi divorced in 1988.
3. On April 30, 1989, Robin Williams married Marsha Garces, Zachary's nanny, who was pregnant with his child. They had two children, Zelda Rae Williams (born 1989) and Cody Alan Williams (born 1991).
4. In March 2008, Marsha Garces filed for divorce from Robin Williams, citing irreconcilable differences. Their divorce was finalized in 2010. Robin Williams married his third wife, graphic designer Susan Schneider, on October 22, 2011, in St. Helena, California.
Here is the image of Robin Williams with Susan Schneider: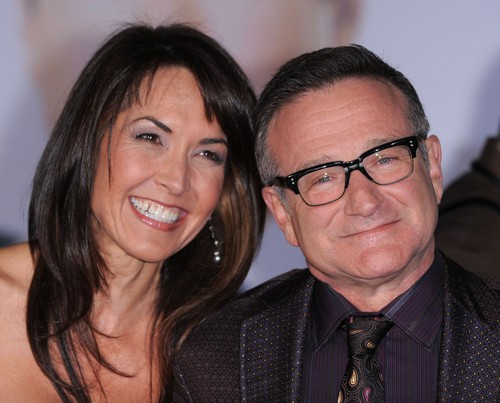 5. According to the Associated Press, Robin William's wife has filed papers saying that some of Williams' personal items were taken without her permission, and because of that, she's asking the court not to include the contents of the couple's Tiburon Home in the overall grouping of personal items that Williams left to his children.
Here is the image of Robin Williams with his Zachary:
6. Robin Williams' Children Zachary, Zelda and Cody, disagree with Susan's desire to change the agreement. According to court papers retained by the AP attorneys for the children said: "The Williams' children are heartbroken that Petitioner, Mr. Williams' wife of less than three years, has acted against his wishes by challenging the plans he so carefully made for his estate."
Here is the image of Robin Williams with his son Cody: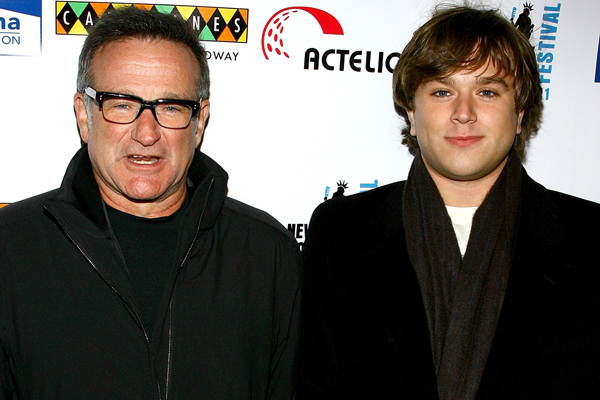 Robin Williams the Man Who Made Us Laugh: