For what seemed like the longest time, ties have been strictly associated with the menswear department, defining dandy looks and helping shape a gentleman's ever so polished appearance. But as society has undergone evolution, the masculine-feminine boundaries have slowly blurred. Steering away from the corporate and leaving the over-the-top preppy days behind, the tie became a versatile statement accessory.
Explored in subtle ways, veiled in a non-traditional approach and worn with confidence, ties have grown to become resourceful styling elements that can easily transition a look from preppy, to chic and all the way to androgynous. Borrowing from the boys never felt easier, as it's all about smart, balanced juxtapositions of sexiness and sharpness. Learn how to incorporate a tie into your wardrobe. These are the ways you can do it:-
1) Androgynous:-
The androgynous  style comes only as the natural approach when talking of  ties, but not everyone withholds the confidence to pull off the look without getting lost in translation. If you're one of the lucky chicks who can actually do justice to a highly masculine outfit, feel free to embrace smoking jackets and sleek tuxedo pieces this spring and top them off with classic ties. Trust any silhouette that is severely tailored and maintain the classic essence. For a subtle twist match the color of your tie, to the color of your shirt.
2) Punk- rock style:
If your style is rather fearless, non traditional and influenced by the punk-rock genres than you will be able to make the most out of a tie by simply adapting it to your bold aesthetic. Wear ties featuring quirky detailing and pair them to unique necklaces for more of an impact. Complement the tie with tailored pants and white button downs but keep the look unexpected via fun jackets, whimsical hats and lavish make-up.
3) School girl chic: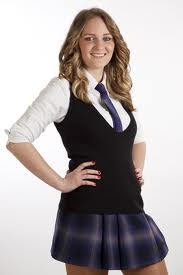 Seeing how ties and uniforms have formed quite the unbreakable bond, this spring it is only mandatory for you to bring the school girl chic style up to date. Forget all about teaming white shirts,, solid ties and unflattering cardigans and think more in terms of warm colors and feminine prints. Mix stripes and dots for a matchless approach and don't be afraid to highlight your playful personality. Balance the sweetness of the look with mini silhouettes, bold short fringes  and sharp architectural details.
4) Youthful: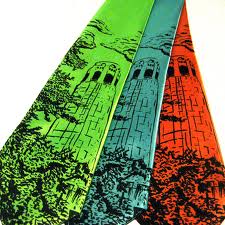 Within a crisp, tailored and chic outfit, an inspired print and an equally smart tie choice can really make all the difference. By replacing the classic trousers with an ultra-short rendition, choosing a print that is modern, yet retro in essence and a tie that is playful enough without loosing on its fashionable essence, you can really bring a sense of youthfulness to an otherwise classic style. Enhance the super-chic quality of your look with a sleek ponytail and a pair of killer heels.
5) Feminine meets masculine style:-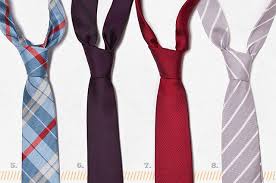 For the busy woman who is not necessarily corporate, but who deeply enjoys a smart and timeless look, the blend of femininity and masculinity comes as the ultimate combo. Sitting right between androgyny and the new kind of lady like, exuding confidence but withholding a strong retro taste, a tie look mixing cropped pants, classic heels, a colorful satchel and a lightweight trench coat couldn't feel more alluring. Finish off the look with dark lips, red nails and statement earrings.
-MISBAAH MANSURI
The following two tabs change content below.
Latest posts by Riya Lokhande (see all)