Matthew Steven LeBlanc also known as Matt LeBlanc is an American 47 year old (July 25,1967) actor as well as a producer. He is best known for his roles in NBC sitcom, Friends and Joey. The Recent happenings of his life are as follows:
1. LeBlanc had been dating Anders since 2006 after ending his marriage to Melissa McKnight.
Matt with his first wife Melissa

2. Actor Matt LeBlanc and his girlfriend of over eight years Andrea Anders have decided to part ways.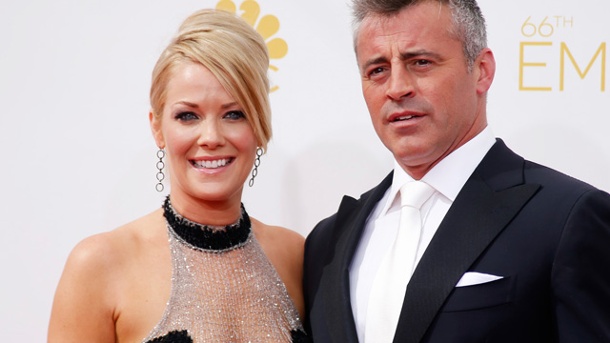 3.The former pair had recently made headlines after a story claimed that the 47-year-old was seen cheating on Anders during a Halloween party in Austin, Texas. "That absolutely did not happen," said the actor's representative.
http://www.youtube.com/watch?v=R4Rc9pDnwug
4."The only thing that dates the show is when someone makes a phone call, you see them pull the antenna on the phone it's pretty timeless," Matt recently said.
5.On a recent interview being asked is there a reunion of FRIENDS the actor replied, "Friends" was covering that specific period of time in people's lives, when you've just left college, and your friends are your family. Later on, you don't lean on your friends as much as you used to, so it really is about a finite period of time. Plus, knowing what I know about the lay of the land, the business people don't want to do anything to hurt the franchise."
FRIENDS TV show

Matt-

Matt in FRIENDS



Matt's interview –
Matt winning golden Globe Awards (3 years ago)
FRIENDS reunion at Red Carpet-
The following two tabs change content below.
A first year management student from Mumbai.
Latest posts by Shreya Karania (see all)