Who ever has lived in a chawl or knows people who do will always find characters from real life . .If you read my last article ,the Mumbai locals, you would never realise more better of what i meant. For such characters, its writers paradise. Right from Munshi Premchand all the way to Mastaram, these emotions are beautifully exploited in all the means possible. For the sitcom lovers these are always the episode which give you an hearty laughter.
For these people alone we get you some good old sitcoms which gives you reminder of your childhood memories and some new sitcoms for you too follow.
1) Malgudi Days
The RK narayan's epic series directed by Karnatic Director and Actor Shankar Nag was the world of 19 painted in its glory days of Indian freedom movement. The workings of society along side the movement in a rural setup was not quite a setup for humor but who can deny a writers flair. Mr. Narayan wrote this in a form of book which made into a superb sitcom.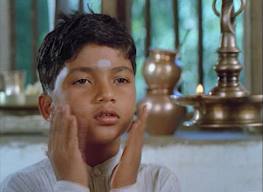 2) Buniyad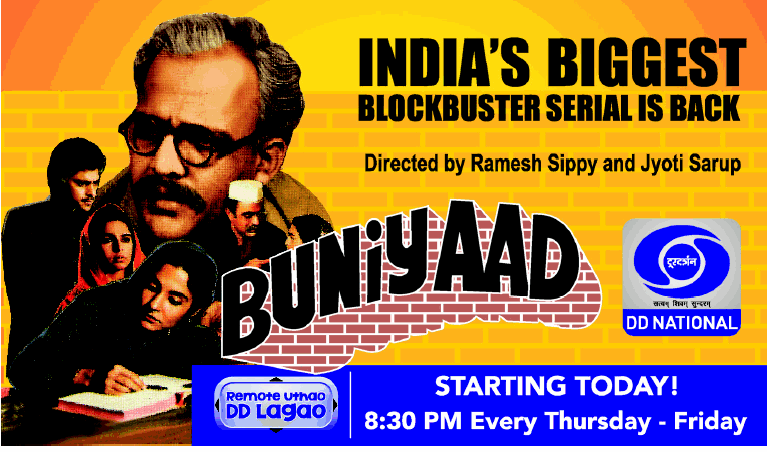 This Ramesh Sippy directed master piece was set in the days of partition. This is anyday, better than the google ad you see today more like an inspiration to the same. A  must watch to the sentiments of this period.
3) Mugerilal Kee Haseen Sapne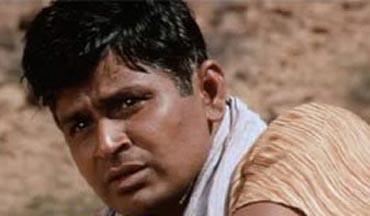 The title says it all,based on Mungerilals dreams a Prakash Jha directed film where in how a person can be a dreamer only to fall back into his real life is hilariously depicted .
4) Tarak Mehta Ka Ulta Chasma
 Tarak Mehta writer series speaks of new system of society living togther in a city. One of its first ever kinds of sitcom for the city dwellers and on the city dwellers, this sitcom had a spice of every emotion with the problems they faced. Trust me these guys can make anybody laugh for nuts.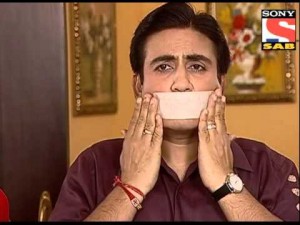 5) Lapataganj -Sharad Joshi Ki Kahaniyon Ka Pata.
Placed in yet again a quite village setup the folks of this village are ever lost in thier work untill they face troubles Regarding thier work.A beautiful novel and a beautiful sitcom a must watch for people to find themselves.
These sitcoms place a certain issue that we face every day and how can a single chalta  attitude of Indians can be sorted by not a hilarious laugh but a subliminal message that we and we alone are responsible for our problems its how and why we fight it matters.
-Aditya Chavan