Bollywood is always charismatic and charming. We Indian cannot imagine our lives without bollywood films. If you are a hardcore  bollywwood fan then you must see these 25 all time hit movies of bollywood.
PYAASA
This 1957 film by Guru Dutt remains a popular favorite, especially among filmmakers. The film is the story of a poet (played by Guru Dutt), who is striving hard to establish himself, but meets a good-hearted prostitute (played by Waheeda Rehman), who helps him get his poems published.
This timeless classic features among the top romantic movies of all times, and has also been declared as one of the Top 25 Must See Bollywood Films by Indiatimes Movies.
Shree 420
One of the many masterpieces by Raj Kapoor, the film is about a poor guy who falls in the traps of a dishonest businessman and is led into the world of illegal and immoral activities. When he realizes that he has been cheated, he sets things straight and gets the baddies arrested.
The film grossed a whooping 20 million INR at that time, but was later overtaken by Mother India. Songs like 'Mera Joota Hai Japani', 'Ramaiya Vastavaiya', 'Ichak Dana' and the evergreen 'Pyar Hua Ikraar Hua Hai' are still hummed by music lovers. The cherry on top? The terrific Raj Kapoor- Nargis pairing!
Mother India
Although a remake of 1940 film 'Aurat', 'Mother India' was and is still regarded as an epic film. The film is about the hardships of a poor village woman, who raises her children despite all odds, and in the end, chooses moral good over her own criminal son.
The importance of Indian woman, cultural values and the fact that most parts of rural India were victims of poverty and evil moneylenders was something which the people could relate to. The chemistry between Nargis and Sunil Dutt as mother-son on screen, and a couple off it, was the icing on the cake. The film went on to win several major awards, and continues to be among the most watched movies of all times.
Do Bigha Zamin
Among the first movies of Indian cinema to have set a benchmark for the way films should be made, this 1953 Bimal Roy classic film won the International Prize at the prestigious Cannes Film Festival. The story revolves around a farmer and his family, and how fate mercilessly takes away their sole property- two acres of land- from them.
Superb performances by Balraj Sahni and Nirupa Roy, the Lata-Rafi-Manna Dey trio and the socialist theme made the film a must watch for all cinema lovers, and that's why it features in our list of top 20 Bollywood movies of all times.
Mughal-E-Azam
A film does not hold the record for being the highest grossing Bollywood film of all times for 15 long years for nothing! Yes, that is Mughal-E-Azam, the story of Prince Salim and court dancer Anarkali, who fail to pass the test of love owing to Emperor Akbar. The film became a milestone and the characters played by Prithviraj Kapoor, Dilip Kumar and Madhubala became iconic.
The amazing sound track, the beautiful Madhubala as Anarkali, the unforgettable dialogues and the overall film made Mughal-E-Azam a classic piece of all times, which is why it features on our list of the top 20 Bollywood films of all times.
Kaagaz Ke Phool
Yet another Guru Dutt- Waheeda Rehman love saga, this film was regarded as Dutt's autobiography. The film is about a film director who is going through problems in his married life, and seeks solace in another woman, whom he casts in his films. The Guru-Geeta-Waheeda love triangle was too apparent to be ignored.
Although it failed at the box office in 1959, it was re-released in 1980s, when it went on to become a classic cult film, and this is why it features on our list of top 20 Bollywood films of all times.
Naya Daur
Another social theme-based film of 1957, it revolves around a group of tongawallahs whose livelihood is in danger when bus services begin operating in town. Their determination to overcome their troubles through a competition was an inspiration to the audiences. An undeterred Dilip Kumar and Vyjayanthimala enacted brilliantly to make this film a social milestone in the history of Indian cinema.
The film's music was another runaway hit, right from patriotic song 'Yeh Desh Hai Veer Jawaanon Ka' to the cutely romantic number 'Ude Jab Jab Zulfein Teri' to the encouraging and confidence-boosting 'Saathi Haath Badhana'. Naya Daur was the 2nd most successful film of 1957, after Mother India.
Sholay
The 'King' of all Bollywood movies, Sholay is about two criminals who are hired by a former policeman to capture a merciless dacoit. Sanjeev Kumar as Thakur, Amjad Khan as Gabbar, Dharmendra as Veeru,Amitabh Bachchan as Jai, Hema Malini as Basanti, Jaya Bachchan as Radha, and other characters like Mausi, Dhanno and Samba, made the film what it is.
Sholay describes what is called a 'complete Bollywood masala flick'. No wonder it holds the record of celebrating a silver jubilee (a 25-week run) in more than hundred theatres across the entire nation! The film continues to remain in the limelight even now, thanks to its superb dialogues, engrossing music, and the typical characters.
Padosan
Padosan is a 1968 Indian comedy film. Directed by Jyoti Swaroop, it was produced byMehmood, N. C. Sippy and written by Rajendra Krishan. The music is by R.D. Burman. The movie stars Sunil Dutt and Saira Banuare in the lead roles. Kishore Kumar, Mukri, Raj Kishore and Keshto Mukherjee played the supporting roles. Mehmood as the South Indian musician and rival to Sunil Dutt is among the highlights of the film.
Deewar
A film by Yash Chopra highlighting the dirty politics prevailing in the country during the 1970s couldn't be wrong anywhere. Two brothers, impoverished due to their father's misdeeds, struggle for a living in Mumbai- was the plot of the film. The film gave the Hindi film industry an "Angry Young Man" in the form of Amitabh Bachchan, and a "New Bolly Babe" in the form of Parveen Babi.
Although not a blockbuster in terms of gross earnings, the film swept many Filmfare Awards in 1976 and is counted among the Top 25 Must See Bollywood Films of all times.
Mera Naam Joker
One of the most touching films ever made in Bollywood, Mera Naam Joker gave us the lesson for life- "The Show Must Go On". It taught people that no matter what situations we face, we must not stop in our journey.
The film is about a clown who has to make the world laugh at the cost of his own pain and troubles. Mera Naam Joker gave us the future heartthrob Rishi Kapoor, the sexy Simi Grewal and 'Jeena Yahan Marna Yahan'. Although the film failed commercially, it garnered much critical acclaim.
Guide
Based on R. K. Narayan's novel 'The Guide', this Dev Anand- Waheeda Rehman starrer 1965 film is regarded as one of the most classic films of Indian cinema. The film is about a guide who helps a woman achieve her dreams, but is rejected by her. He is sent to jail, and upon return, is mistakenly taken for a saint by villagers. The story ends on a tragic note, with the saint sacrificing his life for the well-being of the villagers.
The film proved as a landmark in many aspects- Vijay Anand as a director, 'Guide' as one of the best works of Dev-Waheeda, and the evergreen music by S. D. Burman. Not to forget, the melodies by Lata and Rafi! Reason enough for it to make it to our list.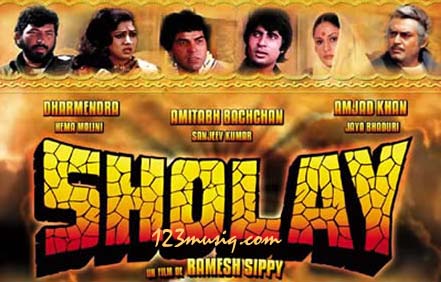 Mr. India
Mr. India is a 1987 Indian Hindi fantasy superhero film directed by Shekhar Kapur. It stars Sridevi, Anil Kapoor, and Amrish Puri in lead roles
The film was the second biggest hit of 1987, and remains a cult classic in India. The film was known for several of its lines and songs, including Sridevi's Miss Hawa Hawaii performance, and Amrish Puri's quote "Mogambo khush hua" (Mogambo is pleased), which is one of the most famous quotes of Bollywood and has become synonymous with Puri.[2] The Mogambo character is also considered to be one of the best villains in Bollywood history.
Qayamat Se Qayamat Tak
Qayamat Se Qayamat tak is a 1988 Indian Bollywood romantic drama film written by Nasir Hussain and directed by his son Mansoor Khan. The film's plot hints to be inspired by Shakespeare's Romeo and Juliet. The film starred Hussain's nephew, Aamir Khan, along with Juhi Chawla in their first major roles. Upon release, The movie was a major Success and was declared Blockbuster at the boxoffice and shot its leading stars to fame overnight. The film was also the first major hit for the music-director duo of Anand-Milind and singers Udit Narayan. It was also singer Alka Yagnik's first complete album .
Dilwale Dulhaniya Le Jayenge
Another superhit film from the Chopra banner (well, it would be a shame to call this film just a 'superhit'!), DDLJ redefined romance and love. Shah Rukh Khan and Kajol play a young couple who fall for each other on a vacation to Europe, after which the journey to win over the girl's parents begins.
Bagging 10 Filmfare awards at one go, along with a National Award and three Star Screen Awards, the film became an all-time blockbuster, breaking Sholay's record. 17 years down the line, DDLJ still plays at a theatre in Mumbai. Need we say more?
Bandit Queen
Based on the life of Phoolan Devi, the film Bandit Queen shows how a young girl is mercilessly exploited sexually and how she seeks revenge by turning into a dangerous bandit. Starring Seema Biswas in the lead role, the film went on to win three National Awards and other Filmfare Awards.
The film was not a huge commercial success but the gripping plot and superb performances by the actors makes it a must-watch for all.
Lagaan
Set in the period of British Raj in India, the film is about the poor farmers who are oppressed by the burden of heavy taxes and failing monsoons, and how they win a cricket match against the British to get their taxes cancelled.
The great combo of director Ashutosh Gowariker, actor-producer Aamir Khan, musician A.R. Rahman and costume designer Bhanu Athaiya yielded a terrific film, which went on to be nominated for the Best Foreign Language Film at the Academy Awards. The film set a new benchmark for Indian films.
Gadar: Ek Prem Katha
Before the release of this film, no one had ever thought that it would go on to be a blockbuster. A tale set against the backdrop of the 1947 Partition and the subsequent Hindu-Muslim riots, the film is about a Sikh truck driver and a girl from a Muslim aristocratic family and how their love triumphs all odds.
Brilliant performances by the actors and some great music helped the film become immensely popular among the masses, especially in North and West India. It was not for nothing that the film won and was nominated for numerous awards at various award functions. If you haven't yet watched the film, then you have missed out on something very great!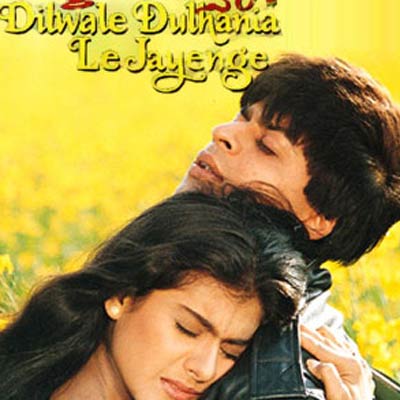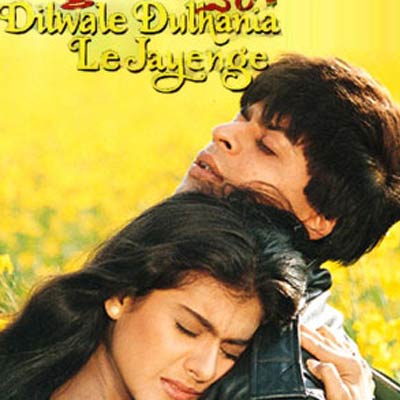 Dil Chahta Hai
]Among the milestones of modern Indian cinema, Dil Chahta Hai won the National Award for Best Film, besides other awards like the Filmfare, IIFA and Star Screen. Directed by Farhan Akhtar, the film is about three friends and the journey of their friendship through the different phases of each one's lives.
The matured way in which Akhtar dealt with relationships in the film was tremendously outstanding, and so were the performances by the actors. Eleven years down the line, we can still picturize the road trip to Goa whenever we hear the title track. Ecstasy!
Devdas
Sanjay Leela Bhansali's adaptation of the Sarat Chandra Chattopadhyay's novel of the same name was the most expensive Bollywood film at the time of its release. Shah Rukh Khan as the rebellious alcoholic, his childhood sweetheart Paro (played by Aishwarya Rai Bachchan) and courtesan Chandramukhi (played byMadhuri Dixit) were the prime characters of the film.
The film won several National Awards, Filmfare Awards, Star Screen Awards and IIFA Awards, along with a nomination in the BAFTA Awards and screening at the Cannes Film festival and the prestigious Oscars. We still drool over Madhuri as Chandramukhi!
Black
Black is a 2005 Indian drama film directed by Sanjay Leela Bhansali and starred by Rani Mukerji and Amitabh Bachchan. Black revolves around a blind and deaf girl, and her relationship with her teacher who himself later develops Alzheimer's disease.
Munnabhai M.B.B.S
Very rarely does Bollywood produce films which change the dialect of people. Munnabhai M.B.B.S was one of those solid films. A crime don who attends a medical college to fulfill his parents' dream was a new story, which became an instant hit with audiences.
The Munna-Circuit chemistry, the touching side-stories in the film, 'Mamu', 'Jadoo Ki Jhappi' and Sunidhi Chauhan's seductive number 'Dekh Le' tickled at the ribs as well as the tear glands of –people. No wonder it won four National Awards and many other popular awards!
Rang De Basanti
A classic film about a group of friends who play historic characters in a documentary, and how they fight against the corrupt Government officials- Rang De Basanti was another film which changed the way youth was portrayed in Indian cinema. Starring Aamir Khan, Siddharth Narayan, Sharman Joshi, Kunal Kapoor, Atul Kulkarni, Soha Ali Khan, R. Madhavan and Alice Patten in pivotal roles, the film became an inspiration for many youngsters.
The film was well-received in many award functions both domestic and international. The sheer spirit of the youth and the real face of politics revealed in the film had an instant appeal to the audience, which is why the film features in our list of top 20 Bollywood films of all times.
3 Idiots
Now this was a tough decision between Ghajini and 3 Idiots, but I decided to go anyways with the latter, since it broke the records of the highest grossing Bolly films previously held by the former. Rajkumar Hirani and Vidhu Vinod Chopra collaborated to give us this one helluva comedy-drama, led by Aamir Khan, Sharman Joshi, R. Madhavan, Boman Irani and Kareena Kapoor.
Bhaag Milkha Bhaag
 Bhaag Milkha Bhaag is a 2013 Indian biographical sports drama film produced and directed by Rakeysh Omprakash Mehra from a script written by Prasoon Joshi based on the life of Milkha Singh, an Indian athlete who was a national champion runner and an Olympian. The film stars Farhan Akhtar, Sonam Kapoor, Meesha Shafi, Divya Dutta, Pavan Malhotra, Yograj Singh and Prakash Raj.
 – Ankit Yadav
The following two tabs change content below.
BMS Team aims to help the BMS students all over Mumbai colleges, empower BMSites and revolutionize management education. If you wish to be a part of our core team, write to contact@bms.co.in