It is a common question what most of the SYBMS students ponder over as to which coaching class they should join for TYBMS. These days, due to the sudden influx of TYBMS students, there is a coaching class for TYBMS every corner of a road. Most of them have made this specialized management course like another B. Com degree course where hundreds of students are admitted and taught the same old syllabus without any extra added value. If you have to study this way then why not attend college regularly!!
Here are some of the key differentiation points about Vipin Saboo Tutorials.  These are for you to quickly check, which you hardly find in a tutor of TYBMS. Eventually, helping you to quickly decide, as to why join VST!
1. 8 Years of Excellence
TYBMS being a very crucial year for any graduate, a trusted and reputed name with a scholar-manufacturing history with documented proof of results should be looked at. VST has been around for the last 8 years (one of the oldest institutes) and has a documented a record of producing university toppers.
2. The Atmosphere of Scholarity
A TYBMS student should aim to join a class where he or she is in the company of toppers from various colleges. And hence create an atmosphere conducive to healthy competition, encouraging students to work hard and earn extra marks. VST only has college toppers from various colleges, which provides a competitive and a healthy studying environment.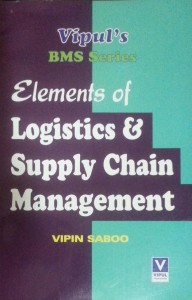 3. Exclusivity Indeed
A TYBMS course should be clearly separated from B. Com or other courses since the orientation of a BMS course is completely different in its own, from these courses. Most of the coaching classes have faculties who teach B. Com teaching BMS students hence no exclusivity is maintained. VST is the ONLY class for TYBMS; hence exclusive attention is given to BMS students.
4. The Perfect Faculty
Most of the institutes have faculty who are just graduated with no or hardly any relevant university BMS syllabus and experience. VST is run by Vipin Sir who has himself been a TYBMS University topper of 2005 batch and has been a faculty at University level for over 20 colleges now and hence is completely well-versed with the exact syllabus and teaching methodology.
5. Not Just Another Generalised Class
Most of the coaching classes have various faculties teaching various papers which is as good as college environment. At VST, Vipin sir is the only faculty who teaches to prepare for all the papers, hence uniformity and one-to-one relationship is developed with the student.
6. Books + Industry Knowledge = VST
NO coaching class has faculties with industry experience, hence whatever knowledge that students get is mostly bookish without any relevant industry dynamics. Vipin sir has been working at a very senior position in the financial sector hence is far more equipped to guide students as to what's happening in real business world.
7. Diversified though Personified
No coaching class provides career guidance and personality development training. VST is the ONLY institute to provide career counselling as a part of the enrolment charges. Also there have been documented proofs of VST students who have now made a mark for themselves in their own field under Vipin sir's guidance.
8. Go Pro on Projects!
NO coaching class provides guidance on university compulsory project which needs to be undertaken in Semester – 5.  Vipin sir, realising the importance of the same provides exclusive guidance for the project work hence guiding students as to how project concepts are applied in real corporate scenario.
9. A Reasonable Affair
If you could find a class who is close to providing some of the above mentioned facilities, they would be charging an exorbitant rate. VST provides all the above features at fees way less than any other BMS institute.
10. Facilities Hardly Found Anywhere Else!
At VST the student is not just encouraged to score marks in the papers that a student has enrolled at VST. Here, students are encouraged to score marks in all the papers hence lifting their overall scores. For this, separate guidance lectures for other theory subjects, doubt solving and prelim papers are conducted for other papers without any additional fees.
11. A Special Attention, Unlike Others
Most of the other institutes start their lectures waiting for the batch to be filled up. Hence many a times it may take around a month for them to start. At VST, semester – 5 begins in April and semester – 6 begins in Nov ensuring that students get enough time to practise and give justice to their syllabus.
12. A Personal, Free and Heedful Advice
Also I must request you to not to fall in traps of classes who have a legacy of B. Com and other courses. Many students have enrolled in such classes. However, due to lack of faculty and less number of students, they shut down many centres keeping the careers of all those who enrolled in jeopardy.  Many of those students are yet to even receive their fees paid.
So do not think much, fix up an appointment with Vipin Sir by calling at 9820779873 ASAP, and get into the league of university toppers.
[Disclaimer: The views and opinions expressed here are of the author and does not necessarily represent or reflect the views of BMS.co.in]