1 FOOD, FOOD AND MORE FOOD
Gujuratris always fond of food and that show us on how we treat our guest. Our dishes have names which are hard pronounce and harder to forget when you consume them. Our typical delicacies like ''DAL DHOKLE'' ''THEPLA'' ''DHOKLA'' ''FAFDA'' are too yummy and healthy at the same time. Only a guju friend of yours can give you the chance to taste these mouth watering dishes.
2. RUPYA!
And you thought someone knows business better than gujarati's?
That is impossible. We were born to do business and that run's in our blood.
Have a problem with accountancy? No one could be a better mentor than a guju friend of yours. Though he might face problems with his communication skills when it comes to English but when it comes to accountancy or finance he is the hardest to beat.
Best Teachers
Wherever we go we leave something behind. And that is more of our language. It's difficult for gujaratri's to converse in other languages so we always stick to our own language and make others learn our language. So at the end of few years you always have added advantage. You end up learning gujuratri or at least our interesting #offensivewords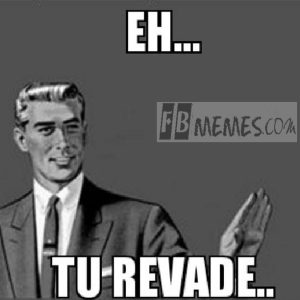 4. GARBA
There is this saying which is a perfect one.
'' a gujaratri's kid is never taught how to play garba, we learn it in our mother's womb''
Yes, and that is a real gujurati who can play garba on any music, it could be  jazz, pop, trance doesn't makes a difference for us.
So now you don't need to worry when Navratri arrives. Your friend will teach you the best garba.
5. BIG FAT GUJURATRI FAMILIES
When you have a guju friend you automatically become a part of his large extended big family. His uncles, aunties, first cousins, second cousins, maternal and paternal grandparents all know you by then. All treat you like a family.
BEST FOOD JOINTS IN THE TOWN
You are having a sleep over and in the midnight you are hungry. What to do?
This guju friend of yours has the best solutions to such problems. He knows the best food joints that serve you in the midnight in the nook and the corner of the city.
Thoda Kaam Kar Ke Do Bhaiya!!
#BARGAINING
Again that is in our blood. Though most of us are from well to do families but a guju kid is always taught how to value money and that what makes us bargain everywhere and anywhere. And NO, we are not shameful of that. You can all this skills for free when you hang around with guju's and we cross our limits too.
A PENNY SAVED IS A PENNY EARNED.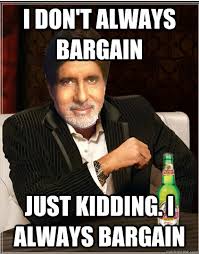 8. GIRLS
A guju girl is the best girl to take home. Beautiful, Intelligent, smart and one who values relations. We girls are raised up in big families so we know how we have to treat yours. So if you have an eye on one, go grab her before someone else does.
9.FOOD VERSIONS
You can have a gujuratri version of south Indian or north Indian food only in a gujuratri house. Our mothers are excellent chefs and they have their own way of making any dish worth eating
10.Last But Not The Least.
Our hindigujuratri version is not supposed to b made laugh about.
For us, it's not ''dhoop'' on a sunny day, it's always ''tadko'' 😉
We are proud to be the way we are and everyone should be
BECAUSE
 INDIA'S PRIME MINISTER IS A GUJARTRI

INDIA'S RICHEST MAN IS A GUJRATRI
INDIAN CURRENY ALSO HAS A PICTURE OF THE GREAT MAN WHO WAS A GUJURATRI
#GUJURATRIBYBLOOD
BY,
FRENY SACHDE