QUICK FACTS:
1. PK is an Indian comedy-drama film starrring Aamir Khan as the lead role, Anushka Sharma, Sushant Singh Rajput, Boman Irani,Saurabh Shukla, and Sanjay Dutt in supporting roles.
2. PK is directed by Rajkumar Hirani and it was released on 19 December 2014.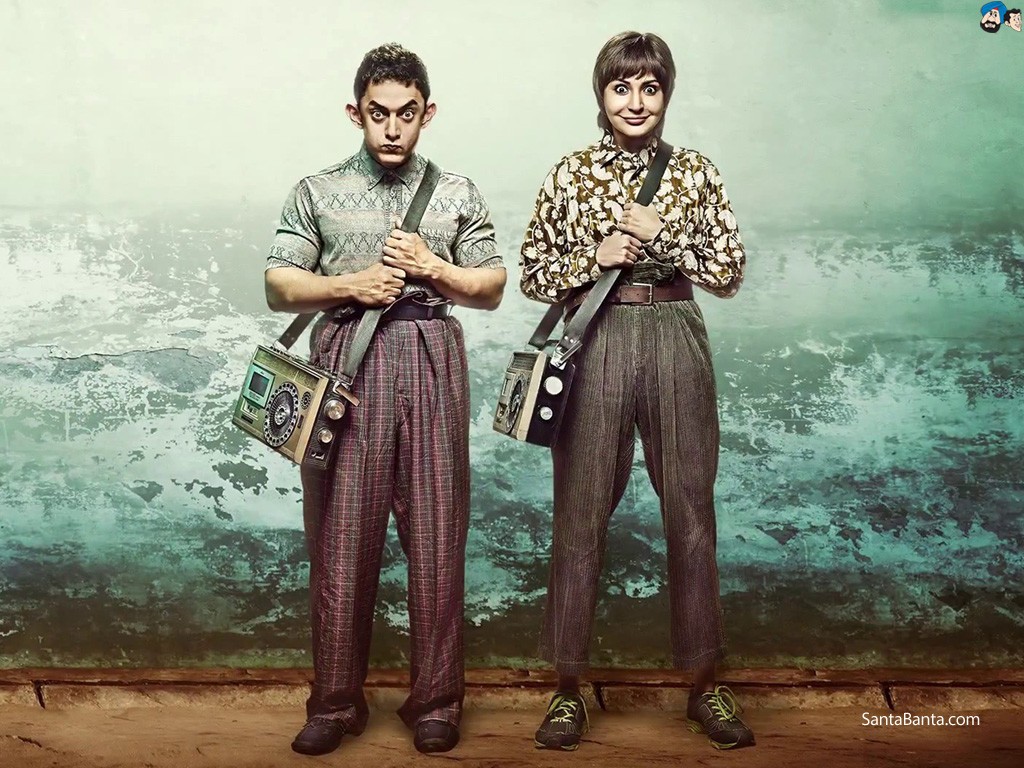 3. Aamir Khan's character as PK is inspired from a real life character Abraham Kovoor. Rajkumar Hirani has stated that the film is a satire on "God and godmen".
4. There is an online campaign to boycott PK.Their claim is that the movie attacks Hinduism and its practices.
5. Days before the release, the film provoked religious sentiments because of the scenes, which were reported to explicitly insult Hindu religion.
6. One of the scene which was shot in the famous Chandni Chowk area of Delhi  featured a man in the costume of the widely worshiped Hindu God- Lord Shiva. The man has been shown pulling a rickshaw carrying two women dressed in burqua. It is to be noted, that chaos started on the spot when the scene was being filmed. A mob intercepted the rickshaw puller, following which a policeman came to look into the matter. The three actors stated that they had legal permission to shoot, but they were still taken to Kotwali police station.
7. An FIR was then launched against the team of 'PK' , including actor Aamir Khan and director Rajkumar Hirani.
8. Numerous people have opposed the movie through #BoycottPK on Twitter because they feel the film PK and the actors have insulted the Hindu religion.
9. But on the other hand there is other type of twitteratis they are supporting the movie.Aamir Khan fans jumped on to #WeSupportPK to opposed the tweets on #BoycottPK.
10. Several tweets express the love for Amir Khan and his acting in the movie. While many tweets on #BoycottPK are full of insulting remarks on Rajkumar Hirani and Aamir Khan.
http://www.youtube.com/watch?v=oDhKvB89j_4