The ones craving for some old world charm may look forward to a world of delightful old historical places to visit in Pune. Here is a list of the Attractive places of interest in Pune :-
Raigarh Fort :
Raigad, the capital of Shivaji's kingdom. For its immence beauty, Raigad remains a hiker's paradice. Raigad has a quite a few renowned forts of which many have become an attraction for visitors. It is a sacred place of pilgrimage to many which has left an imprint of the grand vision of Hindavi Swarajya as cherished by Shivaji Maharaj. One of the most well preserved monuments in Maharashtra Raigad fort is a must visit for anyone interested in the history of Maharashtra. The fort is remarkable construction, mostly built of stone.
Lonavala :
Lonavala is a popular hill station at a height of 625 mt above the sea level in the western region of the state Maharashtra. This hill station forms a part of breathtaking Sahyadri hills and is a perfect location for hiking and trekking. The place is bestowed with many historical forts, ancient caves and wonderful serene lakes. Lonavala offers panoramic views of Deccan plateau on one side and the Konkan coast on the other. Cool climate, serene ambience and all facilities for secluded stay are the great offers of this natural gift.
Pataleshwar caves :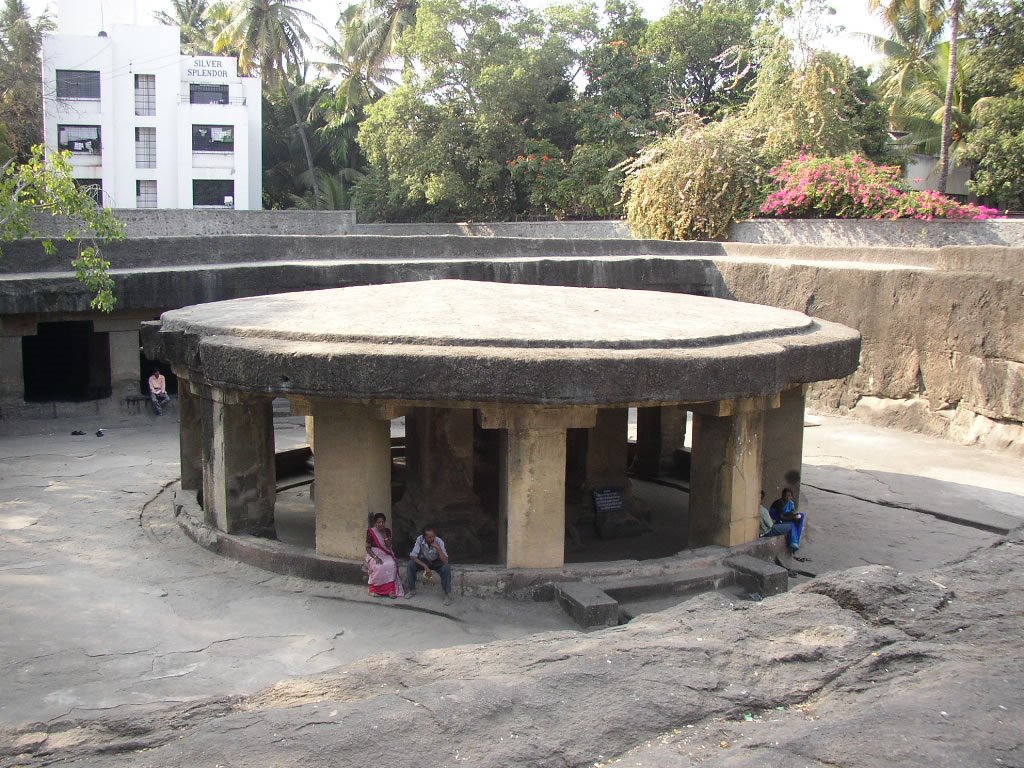 Pataleshwar cave temple is a huge temple carved out of a single rock. The entire temple is hewn out of a single block of stone, and houses gigantic pillars, a shrine of Lord Shiva and a Nandi bull. We find an elaborate design in the main worship area, other parts of the rock temple is devoid of much beautification. The sculpture in the principle worship area include beautiful statues of Sita, Rama, Laxman and a host of other Hindu Gods and Goddesses located in the cube-shaped room at the heart of the temple. There is also a museum which is enlisted in the Guinness Book of World Records. The museum exhibits a grain of rice that has around 5,000 characters inscribed on it.
Aga Khan Palace :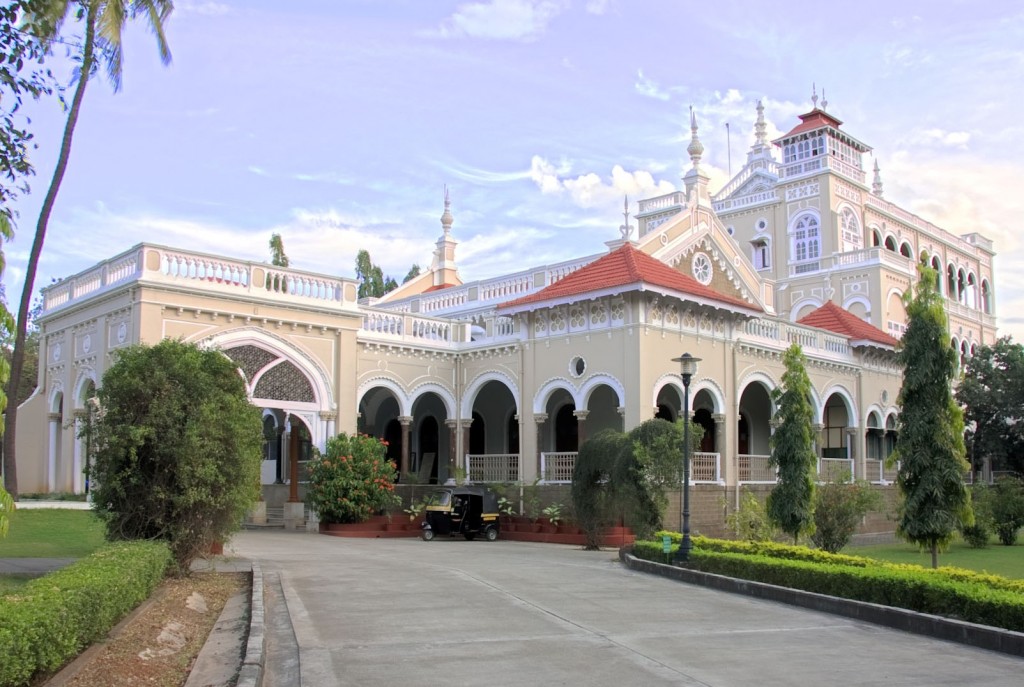 Aga Khan IV donated the Palace to India in 1969 as a mark of respect to Gandhiji and his philosophy. Surrounded by a sprawling garden the palace attracts thousands of visitors from all over the world. The gallery and museum has pictures depicting important events of the freedom movement. Some of the attractions in the palace are utensils and clothes of Mahatma Gandhi used by him during his stay here. Also you can see the room in which Kasturba Gandhi died.
Darshan Museum :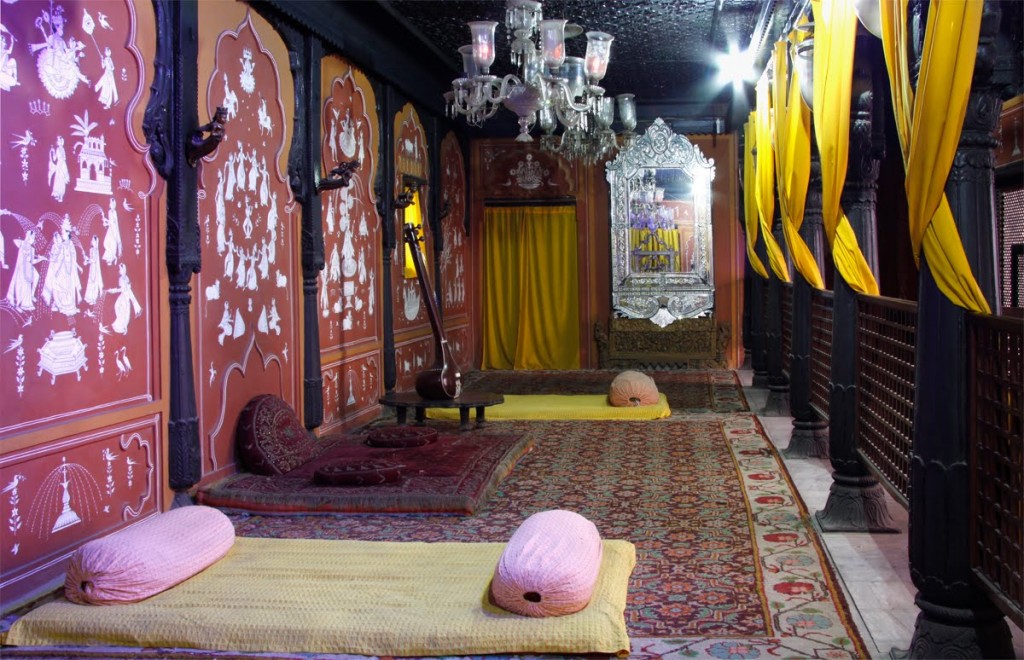 It is a biographical museum that offers an insight into the life and therefore the teachings of Sadhu Vaswani. The museum is built on a space of 10000 sq. feet. A journey into Sadhu Vaswani's life and activities, the museum creates an entertaining, educative and moving experience for the soul, through a series of immersive spatial experiences rich in audio, video and multimedia, culminating in the darshan of the humble kutiya, where he spent his last years. The museum is also essentially a repository of his teachings – in the form of interactive and participatory exhibits engaging the visitors, young and old alike.
Osho Commune International :
The Osho Commune International of Pune is an important center of alternative living where people hailing from all countries and occupations come to experience meditation. Osho's Samadhi has an impressive marble and glass environment, where you can meditate amidst utter silence four times a day. Be it healing or creative arts, therapy, sports, or preparing food, all activities here occur in the context of meditation. Innumerable visitors come to the Osho Commune International for either short visits or several months' attendance to participate in daily meditation or the exhaustive programs of Osho Multiversity or contribute practically.
Mulshi Lake and Dam :
The Mulshi Lake is nestled in the lap of Sahyadri mountain ranges, and surrounded by lush green hills streaked with numerous waterfalls. From here we can see high hills of Sahyadri mountains. Some hills are 3800 feet high. One must enjoy the marvelous lake, the dam, forest and hilly region of Mulshi.Mulshi Dam and the surroundings are full of natural beauty that includes a dam, a hilly region of Sahyadri's deep forests and forts like Dhangad and Koraigadh. Water of Mulshi is used for generating electricity. It is one of the major electricity projects in Maharashtra.
Rajiv Gandhi Zoological Park :
It is spread over 165 acres (0.67 km) ,which is divided into 3 parts – animal orphanage, snake park & zoo & also has a lake (Katraj lake) spread over in 42 acres. This zoo has good collection of reptiles, mammals, and some birds. The zoo has a white tiger and a male tiger named, "Tanaji". Other mammals at the zoo include leopard, sloth bears, sambhars, barking deer, black bucks, peafowl, monkeys, and elephants. Reptiles include Indian rock python, cobra, snakes, vipers, and Indian crocodiles. Amphibians such as Indian star tortoise also feature in the zoo. The snake park has a large collection of snakes, reptiles, birds and turtles. There are over 160 species of snakes, including a nine foot long King Cobra.
Shaniwar wada :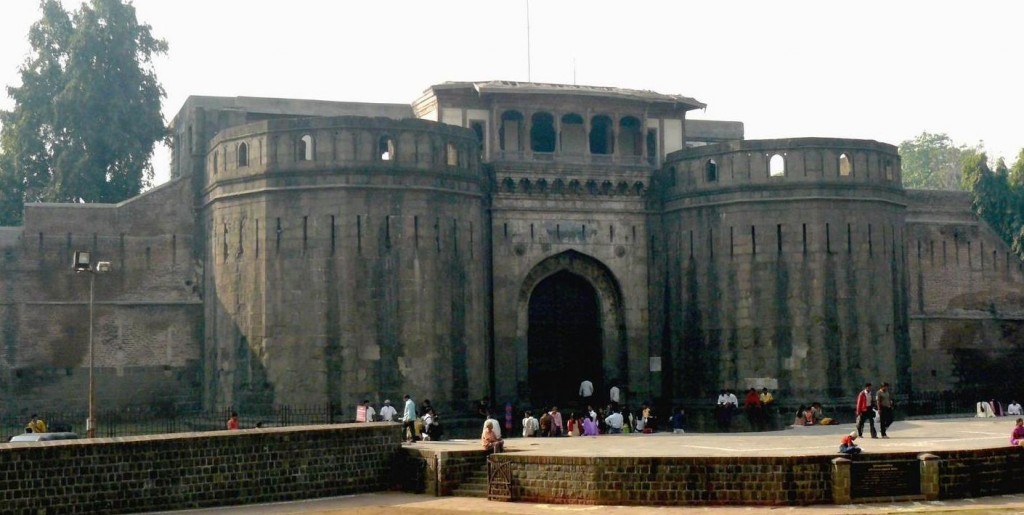 The palace was constructed by Bajiroa 1st in the 1730. It was a 13 storey building. There is a statue of Bajijrao on a horse in the ground in front of Shaniwar Wada. Inside one can see Ganesh Mahal, Rang Mahal, Aarsa (Mirror) Mahal, Hasti Dant (Elephant Tusk) Mahal, Diwan Khana, Fountains. Currently renovated & also have a light & music show. The main part left is nagarkhana which gives good inside view. This is an expansive palace with its impressive fountains and gardens. The palace was the seat of Peshwa power and later was destroyed by a fire in 1828. All that remains are the walls that fortified this palace, with their sturdy doors, studded with spikes for added protection. Nearby is a street where the Peshwas unleashed elephants to trample dissidents to death.
      10.  Shinde Chattri :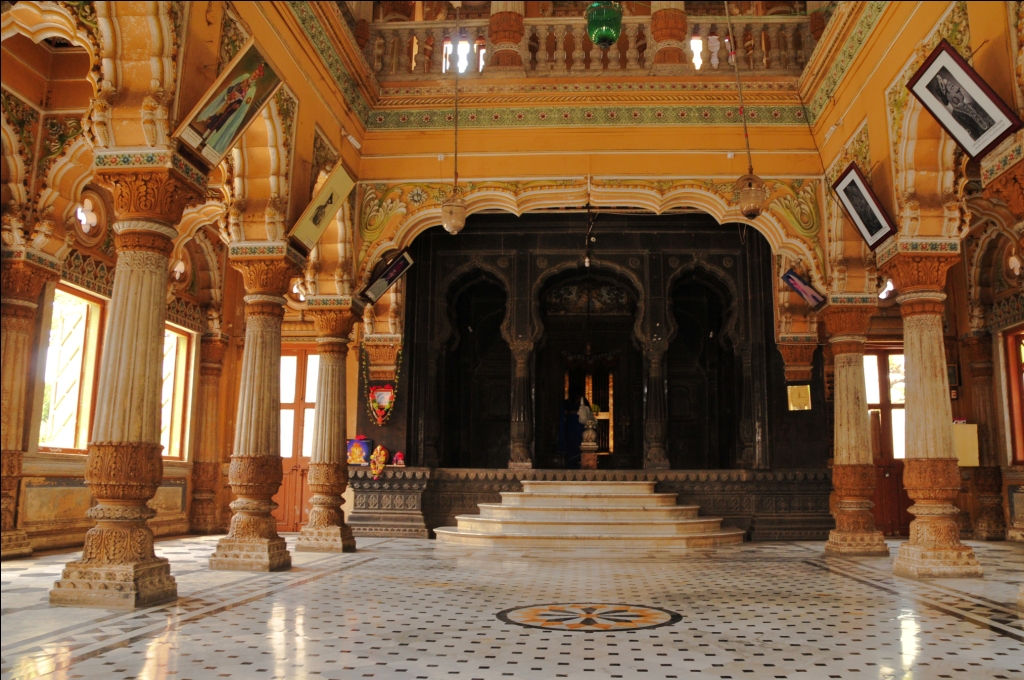 Shinde Chatri is a centotaph created in the memory of Mahadji Shinde , the legendary commander in chief of the Maratha army between 1761 to 1794. The temple is made from black sandstone and has some beautiful carvings, idols around the structure. The carving and beauty of the temple is worth a look. The building is a great architectural achievement which combines imposing austerity with beauty. This place is considered to be a perfect example of Vastushastra. The main structure being a beautiful edifice which is a blend of European and Rajput architecture alongside the Shiva temple which is built on the lines of the traditional Deccan style.
–  BY PRATIKSHA TRIVEDI