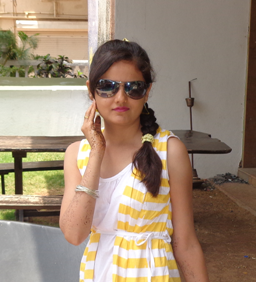 Tell us something about yourself?
I'm a first generation entrepreneur, who started Thakker Technologies at the age of 23 years with my pocket money and zero capital.  I've completed my B.E. Computer Engineering in 2006 from Gujarat University.
Life before entrepreneur was fun, I was a new comer who wants to achieve big milestones in a job and want to reach on top position in some company. I was doing job at a local company in Ahemdabad.  I did job for around 2 years before thinking to start my own venture.
Tell us something about your venture. 
Thakker Technologies ( http://www.thakkertech.com ) is a team of dynamic, young and expert professionals. We are creating components, modules, plugins, templates, logo, website development/design etc for various CMS including but not limited to Joomla, Dolphin, WordPress, OpenCart, ZenCart etc
We also create digital products for different CMS out of which some are market leaders, like Social Sign In.
Now we have started mobile development as well. Within couple of months you'll see our apps in the market. We always wanted to do something different and something new, so you may find some uniqueness in our products too.
What is your philosophy towards work?
Have patience, work hard, believe in yourself and your dream.. Success will come to your way today or tomorrow anyhow.
Whom do you admire as your role model? And why?
Not any individual but I admire TATA Group as my role model. I like their strategy of doing business yet contributing to society by giving back in any possible way you can. I do follow the same to do charity while not running behind the money always.
"Management is core to every individual, organization & society." Give your views on it.
Obviously, if there is no management, there is no discipline in any area. Management is the crucial and fundamental part of any business no matter at what stage it is.  If there is no management, then you are running a fool's errand without any vision! Your vision and management skill only makes you different from others.
Name 3 qualities of prime importance that a women entrepreneur should possess.
Patience – to see work done
Cool Mind – nothing will be done overnight
Passion – towards work, to achieve it in any condition
According to you, what are the challenges for Women Entrepreneurship today?
As a woman there are many challenges like

Balancing personal and professional life
Gender discrimination
Lack of knowledge for legal formalities, contacts etc
Can Entrepreneurship be taught in B-Schools/Management Institutes/Colleges?
Entrepreneurship is a bug that is born inside you, can't be forcefully inserted. So even if you do not study it in any Institute you happen to run a successful business. Anyhow you will manage to handle all your problems by experience and sense. But yes, a structured study would definitely help to organize it fast or better.
Is the Name of the Institute from where a student pursues his/her Graduation/Post Graduation or other courses important while setting up your business?
Not really. I would say instead what knowledge and platform the person got over there, in the institute, is more important while setting up a business. As business is all about you and not about the name of any institute. So it totally depends on what you are and how you are rather than anything else.
Do you think today's economy is conducive for a new venture to start upon?
It depends upon the nature of your business.
"Earning more & more is the motive behind any business." Is it justifiable?
To be financially strong is the reason behind any activity you do to survive in this world, but I do not justify it as a motive. I do the business because I love to do the work for my field. I can work day and night without getting bored and that is what keeps me going on and on.
Share with us the most enjoyable moment you had experienced on work.
Well being an entrepreneur is itself an enjoyable experience everyday J  But I would like to share an incident, about a business event. Someone called me up and when I look back to see who's that? Guess who, the same people who once denied my existence and did not believe in my talent during the job! It was a delightful day when I and they were sharing the same round table, they as employee of some company and me to represent my own company!
Your message to the aspiring entrepreneurs?
There are few advice I would like to give to young entrepreneurs, by my experience
A smart captain does not go down with the ship. Don't go on a fool's errand for the sake of ego.
When you are a startup, forget about fancy offices, fast cars and fat expense accounts. Your wallet is your company's life-blood.
Don't start a business simply because it seems sexy or boasts large hypothetical profit margins and returns. Do it only if it's something what you love.
You'll not be a billionaire overnight, have patience and keep believing & working for your dreams.
COMPANY PROFILE
History- Thakker Technologies, started in 2009 as a website development and designing company
Vision/Mission- To become a top level MNC.
Products & Service-
There are plenty of products we are selling, this space would be shorter to name all of them, you can get detailed idea from here http://www.thakkertech.com/products.html
About services, we offer website & mobile development + designing.
Marketing Strategy-
We provide services in reasonable price and timely delivery
Making customer happy
Believe in quality rather than in quantity
Existing Market Presence-
Having 25+ product selling a month
Rated as top developer company for our products on the respective CMS websites.
Future Plans-
To get presence in Indian Market, currently we focus only international market where we do well. So now focusing on local market.