You are here:
Home
>
Food Festival @ RMC
Food Festival @ RMC
Food Festival was organized by FYBMS students of Reena Mehta College on 26th December, 2010.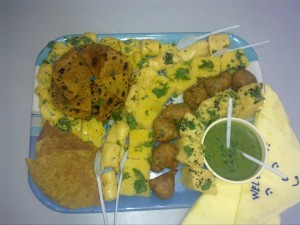 Gujrati Thalia

About BMS Team
We, at BMS.co.in, believe in sharing knowledge and giving quality information to our BMS students. We are here to provide and update you with every details required by you BMSites! If you want to join us, please mail to contact@bms.co.in.
Subscribe
Subscribe to our e-mail newsletter to receive updates.
Ads
Login
Recent Jobs
Opportunity for online Marketing / Digital Marketing at ISMT Businees Sochool
Location: Mumbai , India
Urgent for Marketing Managers / Business Development / Sales / Online Marketing at ISMT Businees Sochool
Location: Mumbai , India
Job Opportunity for Animator / 2D/3D Animation. at ISMT Businees Sochool
Location: Mumbai, India
Job Opportunity for Receptionist/Receptionist /Administrative Officer /Back Office Executive/Tele Marketing at ISMT Businees Sochool
Location: Mumbai, India
HR - Fresher MBA, Graduate, Management Trainee at ISMT Businees Sochool
Location: Colaba, Dadar, Borivali, Thane, Navi Mumbai, India