Many actors from Bollywood or Tollywood taste a lot of success. At times these actors go ahead and try their luck at politics and it's not everybody's cup of tea to survive in the big, bad world of power is it?
Let's have a look at the top Indian celebrities who tried their luck at power and position and how they fared!
1. MGR:
M.G. Ramachandran, also known MGR was an Indian film actor, director, producer, and politician who was also the Chief Minister of Tamil Nadu consecutively for three terms.
MGR made his film debut, in the film Sathi Leelavathi, in 1935 and got his breakthrough in the 1947 film Manthiri Kumari.
MGRwho was highly influenced by Gandhian ideals joined the Indian National Congress and was a member of the party till 1953. In 1953 he joined the Dravida Munnetra Kazhagam (DMK) with the help of M. Karunanidhi
MGR was the first popular movie actor to be a Chief Minister in the country and the record of being the chief minister with the highest consistent longevity of more than a decade is still in his name.
In the state of Tamil Nadu, he has the reputation of being a philanthropist, apart from being one of the greatest political leaders and actors the state has ever seen.
2. Jayalalithaa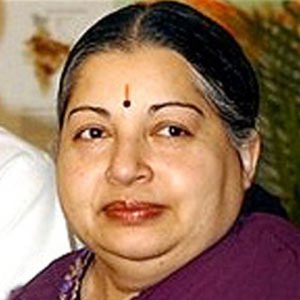 Jayalalithaa Jayaram, popular as J. Jayalithaa is the Chief Minister of Tamil Nadu and General Secretary of AIADMK. She was a famous actress with huge fan followers, who established herself in Tamil, Telugu, Hindi and Kannada film industries, before entering politics.
At the age of 15, Jayalalitha made her debut in Kannada movie Chinnada Gombe and her first Tamil movie was Vennira Aadai.
It is said that MGR introduced Jayalalitha to politics, a claim which Jayalalithaa denied. She was a member of the Rajya Sabha elected from Tamil Nadu during the period of 1984–89.
Jayalalitha is a child of controversy. Her first term as Chief Minister of Tamil Nadu resulted in several legal actions being brought against her, mainly involving charges of embezzlement and monetary fraud.
She is the second elected female Chief Minister of Tamil Nadu and is called Amma ('Mother') and Puratchi Thalaivi ('Revolutionary Leader') by her followers
3. Vinod Khanna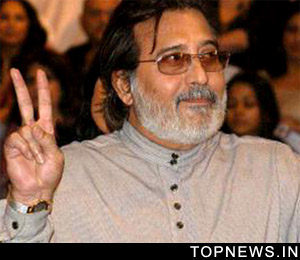 Vinod Khanna is an Indian actor, film producer and politician who started his film career by debuting in Sunil Dutt's film Man Ka Meet, as a villain. He joined the Bharatiya Janata Party in the year 1997 and was elected in the next year's Lok Sabha poll from Gurdaspur constituency in Punjab. He became union minister for culture and tourism in 2002 and few months later, he was moved to the ministry of external affairs as minister of state.
Vinod Khanna gives full support to film stars who joins politics and according to him, ''the entry of film stars into active politics is a positive sign. It shows that Indian democracy is maturing," reports IANS.
"Earlier this phenomenon was confined to southern India but gradually film stars have made their presence felt in politics in northern India too."
"We actors have become communicators for the problems of the masses and we sincerely want to make India a strong nation. We may be in different parties but all of us have a common mission to uplift the masses".
4. Jaya Prada
Jaya Prada, who started her acting career at the age of fourteen  has starred in Telugu, Hindi, Tamil, Kannada, Malayalam, Bengali and Marathi films. It is said that Satyajit Ray described Jaya Prada as a 'classic beauty' and the most beautiful face on the Indian screen. She is well-known for her acting talent, dancing skills and breathtaking looks and elegance.
She started getting involved in politics at the age of 32, by joining TDP (Telugu Desam Party); thus giving a short break to her movie career. Later on after serving TDP for few years; Jaya Prada left the party to join Samajwadi Party. But, she was expelled from the party after few years of service for damaging the political image of the party, reports PTI. It was reported that Jaya Prada made "indecent comments" against the SP leadership in a press conference and attacked the policies of the party.
5. Dharmendra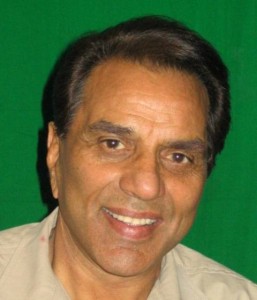 Dharmendra, commonly known as the "He-Man" as well as the "Action King" of Hindi cinema was elected as a Member of the Parliament in the 2004 general elections, from Bikaner in Rajasthan. He didn't attend parliament often when the house was in session and was busy shooting or spending time at his farm house.
In the year 2011, Dharmendra ruled out chances of competing in elections in the future and said, "I am an emotional person. I don't know which party is having what ideology. Take any party, no one considers the country as mother. Everywhere the country is being looted. The day political parties start regarding India as mother and begin serving her, the country will become a heaven," reports PTI.
Moreover, according to Dharmendra, it is always better that actors stay away from politics. "I won't say that coming into politics was a mistake but yes an actor should not come into politics as it divides audience and general acceptance among fans. An actor should always remain an actor. For me the love and support I got all these years from my fans is the greatest achievement," said the actor turned politician
6. Govinda
Govinda, one of the most successful actors in comedy genre in the 1990s, who has proved his talent in more than 120 bollywood movies, is a part of Indian National Congress party. He was elected as the Member of Parliament from North Mumbai in the year 2004 and served the post for five years. In 2009, he bid goodbye to his political career as an MP and started concentrating on movies.
Govinda regretted his decision of joining politics and said that it was the worst decision in his life. "Sometime something does not suit and the same happened to me. I won't call it a dirty game but I must say it's very difficult to survive in politics when you don't have any political background. It was literally the saddest period of my life. I am happy that I came out of it without a bad name," Govinda told PTI.
7. Jaya Bachchan
Bachchan is recognized as one of the best Hindi film actresses of her time, who is mainly known for strengthening a naturalistic style of acting in mainstream as well as "middle-of-the-road" cinema.
She began acting with Satyajit Ray's Bengali film, Mahanagar when she was 15, along with Anil Chatterjee and Madhabi Mukherjee.
During her movie career, she was honoured with won six competitive Filmfare Awards: three for Best Actress and three for Best Supporting Actress.
Jaya Bachchan was a part of the Samajwadi Party and also has been a Member of Parliament. She was re-elected to Rajya Sabha as Samajvadi Party member in the year 2012.
The following two tabs change content below.
'Ever Learning, Ever Evolving, Never Giving up' sums up www.bms.co.in's Content Manager and passionate writer, Ami. She is a BMS graduate who has freelanced in the past with the top Indian newspapers and magazines. Apart from writing she also likes to indulge into travelling, photography and social work.
Latest posts by Ami Pandya (see all)